Broad bean nutritional value
Do you know that wild beans grow in Africa? In Poland, broad bean appears at the beginning of summer and, like other legumes, it is a treasury of nutritional value. It contains a lot of protein, fiber and low in calories (100 g is just 66 kcal and about 6 g of fiber, which helps to protect the mucous membrane of the large intestine from toxic substances). It has also been shown to reduce blood cholesterol because it binds bile acids in the large intestine. 
__
Here you can find dietary fiber – CLICK 
__
Broad bean is rich in isoflavones and plant sterols. Isoflavones, such as genistein and daidzein, act protectively on the breasts, protecting them against cancer. Broad bean is characterized by a high concentration of an amino acid called levodopa (a precursor to dopamine), which acts as a neurotransmitter in the brain, but also raises testosterone levels and increases the synthesis of growth hormone. 
Delicious hummus from broad bean. Will you be tempted?
Broad bean has a high nutritional value, it provides a lot of B vitamins 100 g fresh grain contains 423 micrograms or 106% of the daily requirement for folic acid. 
In the broad bean seeds we can also find vitamin B6 (pyridoxine), thiamine (vitamin B1), riboflavin and niacin. Most of these vitamins function as coenzymes in the reactions of the cell in the transformation of carbohydrates, proteins and fats into energy.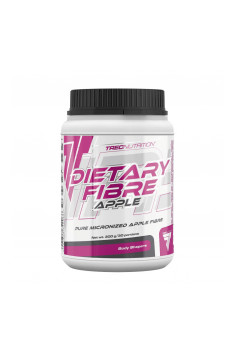 What beans to buy?
Very young broad beans, like sugar peas, can be eaten raw. Mostly sold beans are already shelled and stored in sealed plastic bags. It is not known if it is fresh and therefore it is best to buy it in pods. They should be intensely green, without discoloration and mold. 
How to store broad beans?
Broad bean in the fridge retains its nutritional value for about a week. It can be eaten as a snack, it is also a great ingredient in salads. Unfortunately, it causes bloating and excessive fermentation in the gut. The way to eliminate excess gases is the addition of ginger, kelp or spice cumin, cumin or laurel leaf. 
How to cook broad beans?
Bloating and gases are caused by oligosaccharides in grains, which unfortunately are not digested or broken down by intestinal bacteria. So to avoid stomach sensations, you can eat a glass of cooked beans (3 g oligosaccharides) at one time or cook the seeds properly. How to do it? 
You should pour the beans very hot water, leave for an hour, pour out the water and cook again in new water, salting at the end of cooking. Some recommend cooking it with the addition of fennel, especially if someone does not like the smell of boiling broad bean, but also lemon juice, sugar, herbs. So prepared it will work well in a salad with broad beans. If the broad bean is young (small, with a delicate, green skin), cook it for several minutes – preferably steamed. The older broad bean needs to be cooked for several dozen minutes to be soft (30-50 min.). It's best to check every now and then, if it's ready. 
Broad beans – who can hurt?
Bean is not for people who suffer from gout (due to the presence of purines), tend to form oxalate stones in the kidneys and problems with the digestive tract. 
Broad beans may also occasionally cause serious allergic reactions, known as favism. Disease symptoms occur in people who have a mutation in the G6PD gene after exposure to various environmental factors, the most important of which are medicines, the intake of broad beans (Vicia faba) and contact with its pollen. 
__
You can read also: Dietary fiber and weight loss