Let food be a medicine and medicine be a food – said the father of medicine Hippocrates, who used garlic as a medicine for many diseases. In folk medicine, this vegetable fulfilled the role of a natural antibiotic and helped to fight all infections. Grandmothers prepared tasty toasts rubbed with fresh garlic or less tasty, but incredibly effective milk with garlic and honey. In many homes, garlic is still used as a first aid when the immune system is weakened. To help our health, add a clove of garlic to the dishes every day. To eliminate the unpleasant odor after eating garlic, eat parsley.
 Free allicin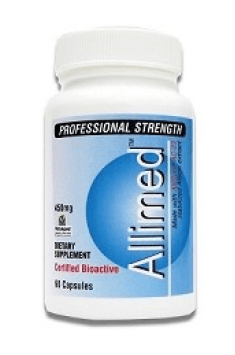 In garlic, we can find, among others sulfur compounds, enzymes, amino acids or minerals. The specific taste and smell of garlic is given by sulfur-containing compounds. Among them, we distinguish allicin, a substance that is a biologically active component of garlic and has a number of antibacterial and antifungal properties. Allicin is produced only after chopping or crushing garlic cloves.
The raw health benefits of the body are the greatest health benefits for our body. However, due to its characteristic taste and smell, garlic in this form may be reluctantly eaten by us. Therefore, it is worth combining garlic with other products, eg with mint, parsley, thyme, which will neutralize the unpleasant odor.
In order to increase the health properties of garlic in cooked dishes, it should be left to it for a moment after being crushed or sprinkled with a bit of lemon juice.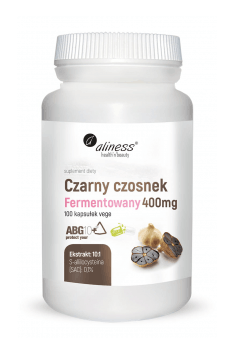 These effects significantly increase the activity of the allinase enzyme, which converts the inactive allin to allicin. Instead of frying the garlic at the beginning of the preparation of the food, it is better to press it through the press at the end of cooking or eat raw.
Combat the infection!
Garlic due to its composition is often referred to as a natural antibiotic. Many studies emphasize the beneficial effect of garlic on the body's defenses. Garlic strengthens and regulates cellular reactions of the immune system, thanks to which we can reduce the risk of influenza or other infections. However, when we get sick, garlic will help us reduce the time of occurrence of nagging symptoms thanks to strong antibacterial action.
As already mentioned before, garlic extracts containing allicin in their composition have antifungal activity. In many studies it was found that garlic inhibits the growth of fungi, bacteria and parasites.
Thanks to these properties, it could be used in lung diseases or gastrointestinal infections.
It should also be noted that garlic has strong antioxidant properties by affecting the enzymes dependent on S-glutathione transferase. Such properties are important in the fight against cancer.
It is worth knowing, however, that garlic can interact with other drugs. Therefore, remember not to take garlic simultaneously with antiviral or antipyretic drugs, because we can increase the risk of liver damage.
Garlic against obesity and heart attacks
Recent research indicates that the sulfur substances contained in garlic, which have anti-inflammatory properties, can effectively protect against the formation of fat cells – adipocytes. Currently, obesity is perceived as a disease with chronic inflammation leading to many complications, including atherosclerosis. This is because fat tissue produces a lot of hormones and inflammatory agents, it is not just an energy store, as it was once thought. Sulfur compounds also act as antioxidants, reduce the oxidative stress caused by free radicals.
The beneficial effects of garlic, or more precisely allicin, can be seen in the case of cardiovascular disease. Garlic can prevent atherosclerosis, thrombosis and arterial hypertension. It helps to lower LDL and triglycerides. Contained in garlic substance – ajoen – is a natural anticoagulant, reduces the risk of heart attack and stroke.
Something for athletes
Garlic was one of the first performance-enhancing substances used by Olympic athletes in ancient Greece. It works by improving oxygen transport in the body by affecting iron metabolism. Iron is necessary for the formation of red hemoglobin in the blood cells, which has the ability to combine with oxygen. Research indicates that garlic can also reduce fatigue after exercise and lower the peak heart rate.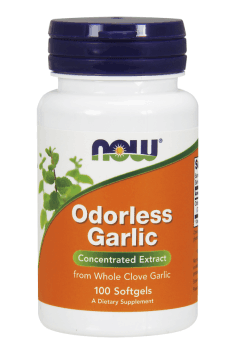 Cancer drug?
The compounds contained in garlic have strong anti-cancer properties. They help fight free radicals that contribute to cell damage and their mutation into cancer cells. It has also been proven to influence the activation of a molecule that protects against cancer. Garlic thanks to bactericidal properties helps in the fight against the bacterium Helicobacter pylori, which is responsible for the formation of inflammation, ulceration and consequent stomach cancer. It also protects against the harmful effects of heavy metals, which are also potentially carcinogenic.