Avocado is a stone fruit tree that grows in the tropical forests of Central America and Mexico. Avocado contains 15 to 50% fat, thanks to which it has been used in the production of oil. Unlike other oils, avocado oil is pressed from the flesh, not from the seeds of the fruit. The cold-pressed oil has a high content of monounsaturated fatty acids. 
The high content of health-promoting fatty acids, vitamins and minerals has made avocado oil more and more popular. In addition to the use in gastronomy, the properties of avocado oil are also used in cosmetology. So what determines the health properties of avocado oil and how can it be used? 
__
Here you can find healthy fats – CLICK 
__
The composition of avocado oil
Unrefined cold-pressed avocado oil contains about 70.5% of monounsaturated fatty acids – most of which are oleic acid (the dominant acid from the more well-known oil – olive oil), about 13.5% polyunsaturated fatty acids – most of which are omega-6 fatty acids and about 11.5% saturated fatty acids. Avocado oil is also a rich source of vitamin E. It is also characterized by a high content of phytosterols and healthy squalene. 
Health properties of avocado oil
Due to the content of large amounts of mono- and polyunsaturated fatty acids, avocado oil positively affects the circulatory system. It improves the lipid profile, lowering the total cholesterol and LDL cholesterol levels in the blood and causing an increase in the concentration of good HDL cholesterol. It contains large amounts of the mentioned phytosterols, which compete in absorption with food cholesterol in the gastrointestinal tract. Avocado oil strengthens the walls of the arteries and helps maintain normal blood pressure.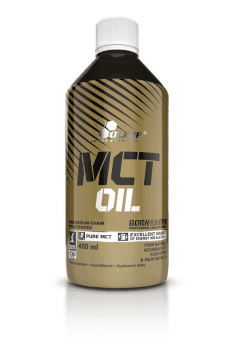 Avocado oil has antioxidant activity due to the presence of a large amount of antioxidants, including vitamin E. A spoon of avocado oil (about 15 ml) covers 13% of the daily requirement for this vitamin. Antioxidants prevent the harmful effects of free radicals, thus protecting against the formation of cancerous lesions, inflammations and aging of the body. 
Avocado oil is also used to treat arthritis. It reduces the pain and stiffness of the joints.
Avocado oil has also been used in the treatment of skin diseases. Vitamin E, unsaturated fatty acids and antioxidants help in the healing of wounds and irritations. Avocado oil can be used as an aid in the treatment of psoriasis and eczema. Additionally, it moisturizes and smoothes the skin, prevents aging, supports acne treatment and can also be used as a natural sun filter. It also prevents excessive water loss from the skin. Due to its composition, it is perfectly suitable for oiling high and medium porous hair. 
The use of avocado oil in the kitchen
Avocado oil has a nutty, characteristic aroma and flavor, and a dark green color reminiscent of olive oil. Unrefined, cold-pressed oil finds use as an addition to salads and dressings. It is also a substitute for traditional butter as an addition to bread. It is often used for the preparation of marinades from fish and meat (poultry, beef, pork). It is also used as a replacement for olive oil, from which fresh pesto to pasta and traditional Italian ravioli are prepared. The cold-pressed avocado oil has a very high smoke point of -249 ° C, however, the content of unsaturated acids, like olive oil, is recommended only for short-term frying. 
The use of avocado oil in cosmetics
Avocado oil is often used in skin care as a natural replacement for body balms and creams. It helps regenerate and nourish the skin of the body and face. It protects against free radicals, thus preventing skin aging and the formation of inflammatory processes. It also allows you to regenerate and nourish damaged hair. It can be used for the care of all skin types – dry, mature and sensitive and oily. It can relieve irritation and acne symptoms. It also works well as a natural sunscreen, and also helps to regenerate and moisturize irritated skin after sunbathing. 
__
You can read also: That ugly fat!