Is a bodybuilder using diet without meat doomed to failure? Well, many say yes.
__
Here you can find lactase – CLICK 
__
Lacto-vegetarians can reach for egg white, milk proteins, whey proteins (isolates, concentrates, whey protein hydrolysates). Extreme people who prefer vegan diets remain … well, proteins of rice, peas, pumpkin seeds, etc. An example is the Veggie Protein Complex. 
Is pea protein useful for a bodybuilder?
It turns out that yes. 
One hundred and sixty-one men aged between 18 and 35 participated in the study. They trained for 12 weeks.
They were randomly assigned to groups 
They all took 25 g of protein or placebo twice a day during a 12-week training period. The training included the top of the body. Biceps were measured at the beginning, after 42 and after 84 days. Muscle gain was assessed by ultrasound and force on an isokinetic dynamometer.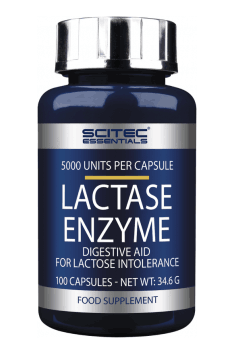 Results
The comment is difficult to expect a significant effect of feeding only 50 g of additional products, be it pea or whey proteins. It is simply not enough, given that men have not changed their previous diet. Nevertheless, in terms of muscle density, the changes were noticeable in the supplementation group. In addition, we know from other studies that vegetable proteins must be administered in higher doses, because they contain fewer essential amino acids (eg leucine). We know from scientific research that even a poorly trained (internship about a year), a fairly light man (72-82 kg, with an increase of 168-190 cm) can take 36 g of whey protein (isolate) after resistance training, but already almost 50 g of protein rice (RPI).
The conclusion of pea protein like whey is a useful part of the bodybuilder's diet. However, people who excluded meat from the diet and eg eggs must provide much more protein eg in the form of a protein supplement based on pea protein, rice or pumpkin seeds. Bodybuilders who did not completely abandon animal products can reach successfully for whey proteins or eggs. 
__
You can read also: Pre or post work out? Getting the most out of protein for weight loss