Are you eating emotions and are you afraid that after a bariatric surgery you will continue to do so? Only by eating you feel happy and do not want to lose it? Are you depressed or struggling with other mental health problems? Or maybe you are afraid of surgery and life after it? Ask for a psychologist's advice. We advise in what a psychologist will help before and after bariatric surgery. 
__
Here you can find supplements supporting your mind – CLICK 
__
Obesity is a chronic disease that adversely affects many areas of a patient's life.
Not only does it not allow him to fully enjoy life to learn, to work, to take pleasure in social roles. He also disturbs his everyday, ordinary personal and home activities and relationships with people. A person suffering from obesity, often because of his illness, avoids contacts, closes himself in his safe world, delays or does not take important decisions – paradoxically, also the most important, that is, the treatment of obesity. Or, after many unsuccessful attempts, for fear of further failures, he gives up new therapy options. I am looking for my own way to deal with my emotions. It is often food. 
It happens that for a patient suffering from obesity, the food ceases to be a means to satisfy hunger, and becomes a reward, a method for dealing with stress, escape from problems and difficult situations, or a way to provide pleasure. It can also be a form of showing closeness or satisfying many other emotional needs. Education of an obese patient who is emotionally important is of great importance. Widening and differentiating this \ emotional dictionary \ allows the patient to more accurately interpret what he feels and do not react by reaching for food in any situation when he feels uncomfortable. 
But also people who do not have trouble recognizing emotions may have difficulty controlling their food when they stop paying attention to what, when and in what amounts they eat. This is most often the case when watching TV, working at a computer, or reading a book, and it is related to attention deficits and monitoring. 
People with obesity often suffer from mood disorders.
And it is not entirely clear what is the result and what causes the development of obesity disease in them. Does this reduced mood stimulate them to reach for food from the so-called comfort food (eg ice cream, cookies, chocolate) to improve their well-being? Does excessive and uncontrolled food lead to a depressed mood? It's a kind of vicious circle. It shows that the relationship between the psyche of the patient and his obesity are often complicated, require a complex diagnosis, search for causes and mechanisms that led to the development of excessive body weight and insight into what the food is doing to the patient and what his needs satisfy. Only then can you go to the treatment of obesity. 
Bariatric surgery is the most effective method of treatment of second degree obesity (with other diseases that are obesity complications) and third degree, so-called obesity giant. Surgical treatment of obesity, by changing the anatomy of the digestive system helps the obese patient to reduce his weight, or lose weight, to a safe level. This is a serious surgical intervention. When deciding about surgery, the patient should be aware of what awaits him. For this purpose, psychoeducation is carried out with the patient already in the early stages of treatment, checking what he knows about bariatric surgeries and supplementing his knowledge in order to stimulate his awareness and responsibility for action. 
Even before the bariatric operation, during the preparations, and even more after the surgery, the obese patient will face a radical change of lifestyle and learn to control the disease. Bariatric surgery is a tool supporting the treatment of obesity, but unfortunately it will not solve emotional problems, will not cure from mental illness, nor will change habits and eating behaviors. The psychologist will help. His role in supporting an obese patient varies depending on the stage of bariatric treatment. 
Polish and European recommendations regarding the qualification of obese patients for bariatric surgery, recommend that every patient before the surgery undergo a psychological consultation. The psychologist is responsible for the tasks.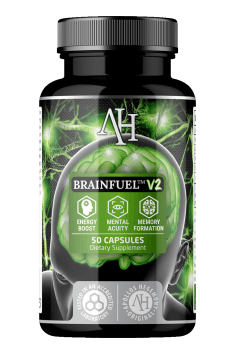 Do not be afraid of a psychologist! 
His role is not to judge you.
The psychologist will support you in the process of change. Information about your difficulties, the psychologist gets when talking to you. During the meeting, he can use special psychological tools for questionnaires and tests. Thanks to them, it will effectively diagnose problems you are struggling with and will take the best treatment for you.
At this stage, the psychologist works with the obese patient over the change of his thinking and his destructive thoughts, beliefs about himself, eating, relationships with people and the world around him. Patients who want to undergo bariatric surgery often when they hear that the operation is not a miracle and to achieve long-term treatment effects, waiting for their period of preparation and lifestyle modification, experience ambivalence, i.e. internal conflict. Disadvantageous for their health behavior are related to the suffering they experience, but also with some kind of benefits, gratification in connection with its continuation, despite adverse consequences. 
The role of the psychologist is to explain to the patient what are the mechanisms that led him to obesity and show how to change them effectively. The psychologist prepares the patient for potential failures, emotional crises, which are an inseparable part of the change process. It tells how a patient can deal with them and who to ask for support. The psychologist helps the sick person regain the so-called agility – the feeling that the patient has an influence on his behavior and functioning. 
When working with a patient before a bariatric surgery, the psychologist uses different techniques adapted to the needs and therapeutic goals. They are, among others 
At this stage of psychological preparation, the commitment and motivation of the patient to change is extremely important. The psychologist provides him with safe conditions to learn and improve new skills, eating behavior, coping in stressful situations and, as a result, to regain control over his actions. 
The time after surgery is special.
This is the most difficult psychological stage, although it would seem the easiest. High expectations of the patient as to the effects of the operation, euphoria and optimism very often lead to the exclusion of his vigilance and forgetting about how it was, about the obese past. The consequence is often the breakdown of self-control. 
This is the period when the psychologist mobilizes the patient to persevere in following the recommendations for proper nutrition. Patients often find it difficult to adapt to the regime – to consume food in the right amount and consistency. The psychologist teaches sensitivity to signals sent by the body, observing the work of altered digestive system, coping with difficulties. This is a period of improvement of new skills in the field of healthy eating and maintaining a proper attitude towards food. Thanks to which the effects of the surgery will last longer and the disease of obesity will not come back. 
__
You can read also: Diet and exercise as one of the main ways to lose body fat