There are many different theories on the harmfulness of butter
A large part of them is simply not true. For the purposes of this article, I allowed myself to make a brief review of the prevailing stereotypes about butter, choosing the six most popular myths. 
__
Here you can find healthy fats – CLICK
__
There are theories that say that today's counterparts to traditional food products have no value other than energy
Fruits no longer contain vitamins, milk – calcium, and butter are only saturated fats and cholesterol. Although it is a fact that butter obtained on an industrial scale is different from the butter prepared in a traditional farm, it still contains valuable for our health ingredients such as vitamins A and D, butyric acid inhibiting the multiplication of mutant cells or conjugated linoleic acid showing anti-sclerotic and anti-carcinogen action.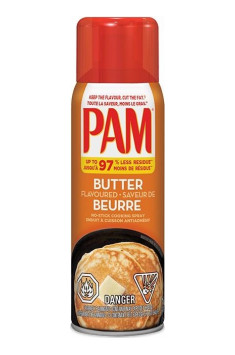 Actually, the butter contains mainly saturated fatty acids and it is believed that high intake of them may be harmful to the circulatory system. It is worth knowing, however, that in scientific research, it is increasingly indicated that the consumption of saturated fat is not an independent risk factor for cardiovascular diseases. Similarly, it is also worth knowing that some of the fats contained in the butter are monounsaturated acids, medium chain acids, or the previously mentioned conjugated linoleic acid (CLA) and butyric acid. 
Although there are high-quality soft margarines on the market, most products of this type are not particularly suitable as a permanent menu item. Why? The reason lies in the trans fatty acids of industrial origin present in margarines, which prominently promote cardiovascular diseases and disorders of the insulin-glucose economy, and impair the metabolism of polyunsaturated fatty acids. All margarines containing hardened (hydrogenated) vegetable fats are an abundant source of these fatty acids. 
Although conventional butter (extra butter, butter), should not be heat treated, there is a great alternative in the form of clarified butter, with which you can safely heat. The fats contained in clarified butter are unlike most vegetable oils resistant to high temperature and better than corn or sunflower oil, they tolerate even long-term frying or baking. 
__
You can read also: Peanut butter, not as bad as they say