Mushrooms in an athlete's diet usually do not have a significant nutritional value, and their location is only to emphasize the taste of the food. Research carried out with the participation of fungi, however, indicates that their potential action supporting the immune system may be a turning point in the interest in this type of mushrooms and looking at them at a slightly different angle, and not just as a flavoring. 
__
Here you can find supplements supporting health – CLICK
__
Study 
Researchers from the Tufts University who deal with the immune system have published a study in mice in the Journal of Nutrition, in which mushrooms have been shown to activate NK cells.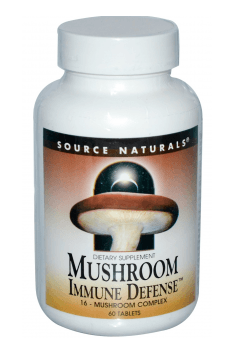 They collected cells from the bone marrow of mice, which they treated with mushroom extract and ovalbumin extract. Ovalbumin induces the immune system response. 
Results 
The higher the concentration of the mushroom extract, the more immune cells reacted faster. Mushrooms activated NK cells faster, producing more interferon as well as TNF-alpha. In the case of danger, the cells reacted faster to destroy the threat from microorganisms, viruses or to target cancer cells faster. 
Conclusions 
Initial research suggests that the use of mushroom extracts effectively triggers the reaction time of our immune system. Cells respond more quickly to the risks associated with cancer cells, microbes and viruses. 
__
You can read also: Positive influence of shiitake mushrooms on health