Easily digestible Christmas Eve dishes are a great idea not only for those who do not allow health to reach for traditional Christmas Eve dishes. Christmas Eve and Christmas in the light version will make us all happy. Check how to prepare dishes for easily digestible holidays.
Can Christmas Eve and Christmas dishes be easily digestible? Traditional dishes
Mushroom, carp in various forms, dumplings with cabbage and mushrooms, dumplings with poppy seeds, peas and cabbage – part of Christmas delicacies, although it brings great pleasure to the palate, it can also cause digestive problems.Fat-laden, difficult to digest foods are particularly contraindicated in the diet of people with chronic inflammation of the intestines, pancreas, gallbladder, stomach ulcers, liver disease, and hyperacids gastritis and reflux.They also do not serve people with cardiovascular disease.However, in order not to completely give up the pleasure of a common feast at the Christmas table, it is worth introducing some modifications to the ill people in the classic Christmas menu.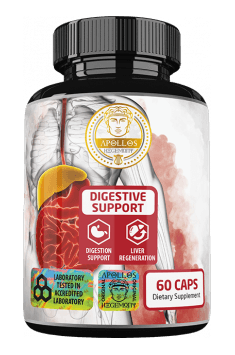 Easy to digest fish for Christmas
Properly prepared fish dishes are a valuable source of protein and valuable for polyunsaturated fatty acids, but if we give fish in the form of breadcrumbs and fried, they soak through fat, which increases their calorific value, and the whole becomes hard to digest, so let's think about preparing the fish a bit differently The bell and fillets of carp can be steamed, in vegetable stock or roasted in a foil sleeve, the dish will be light and tasty at the same time.
A great addition to cooked and roasted fish is a delicate sauce, for example dill, lemon, stew or parsley, but it should not be prepared on a roux .. For thickening, you can use a slurry of flour and milk or a sweet cream.
__
Here you can read: Krill oil vs fish oil: which is better for you?
__
Problematic vegetables
Eating vegetables is very important for health, however, those added to typical Christmas dishes (brassica, onion, legume) are very digestible and characterized by a bloating effect, while peas and beans accumulate during the maturation of polysaccharides (oligosaccharides), which are broken down only in large intestine, with the participation of microorganisms that live there, the gases that cause flatulence are formed, and the least oligosaccharides have young seeds, ie green peas, so prepare it with carrots or puree as an addition for people who are recommended to eat easily digestible. In the case of dry leguminous seeds, you can only try to reduce their adverse impact a bit, for this you must carry out a pre-treatment .The seeds are infused with boiling water in a ratio of 1 : 4 (per 1 kg of seeds 4 liters of water). Then they should be soaked for 2-3 hours and pour out the water.This procedure allows you to remove 30-60 percent.troublesome sugars.
Delicate soups
Christmas soup in the diet version is best prepared on a delicate vegetable stock (without cabbage) Classic sauerkraut with ravioli can be replaced with sweet borscht, such as a small amount of cream or milk, as a supplement it is best served with boiled potatoes and fresh dill. The fruit can be served with a small pasta or a dough prepared using only proteins.
What instead of mushrooms?
Mushrooms that are a part of holiday soups and dumplings are hard to digest, they are not recommended for liver, stomach and intestinal diseases, so some people have to give up traditional soups on mushroom mashrooms and other dishes, including dumplings with sauerkraut and We recommend goulash with stuffing from lean curd cheese and spinach to delicacies.
Easy to digest holidays
People who, despite the dietary contraindications, do not want to give up Christmas dishes prepared in a traditional way, should at least remember one basic principle, which is moderation in food. a small piece that will satisfy our taste buds. We appreciate the taste qualities of the dish the most, chewing on the first two bites, then the level of positive impressions decreases significantly.
__
You can read also: SIBO – Diagnosis and treatment. A beginner's guide