The author of the (diet) 100 method is the popular American coach Jorge Cruise, who developed this way of nutrition based on his experience in working with clients. Its premise was to create a slimming diet that will be effective, give a quick effect, but at the same time will not require a lot of commitment. 
Learn the most important principles of the method (diet) 100! 
__
Here you can find supplements supporting your diet – CLICK
__
Principle 1
You can eat only 100 kcal of carbs during the day! 
Method 100 is actually a low-carb slimming diet. You limit simple sugars and complex carbohydrates. In total, they can deliver a maximum of 100 kcal during the day. 
Principle 2
You consume a maximum of 25 g of carbohydrates every day. 
At the beginning of applying the method 100 it may be difficult for you to determine what amount of the product contains 100 kcal from carbohydrates. Remember that 1 g of carbohydrates is 4 kcal, so 100 kcal is 25 g of carbohydrates.
Principle 3
Exclude simple sugars (sweets, fruits)! 
In method 100, all sources of simple sugars are prohibited. You should not eat sweets, sweet fizzy drinks, dried and fresh fruit, jams, sweet spreads for sandwiches. Also watch out for sugar added to ready-made dishes! 
Principle 4
Limit complex carbohydrates (cereal products). 
Allowed 25 g of carbohydrates is a small amount of food. 25 g of carbohydrates can be found, for example, in 1.5 steps of rye bread or ¾ cup of boiled pasta. For this reason, in diet 100 you also limit complex carbohydrates (cereal, pasta, bread) up to the assumed limit. 
Principle 5
Watch out for starchy vegetables (potatoes, sweet potatoes, pods). 
The source of starch, or complex carbohydrate are also some vegetables, eg potatoes, sweet potatoes, corn, peas, beans, lentils. Remember them by calculating the carbohydrate intake per day.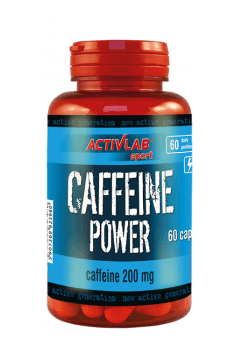 Principle 6
Put on protein products! 
The base of your diet are long-lasting protein products. They should be the main source of energy (calories) in diet 100. 
Principle 7
Eat dairy products, fish, meat, eggs. 
Place eggs from organic hens and good quality meat and fish. 
Principle 8
Supplement the diet with lots of vegetables! 
Add large amounts of vegetables to the protein source as much as you like. Remember to avoid starchy vegetables. Vegetables are a source of dietary fiber, which together with the protein creates an irreplaceable duet of satiating ingredients. 
Principle 9
You do not need to count calories by applying all of the above 100 method rules! 
Apply the above principles lose weight without effort, you are full and you do not need to count calories. Control only the intake of carbohydrates. 
__
You can read also: Slimming additions to the diet