What is aerobics?
Aerobic was created as a training for cosmonauts, but it quickly won the whole world. Over time, new forms of aerobics have been created that find their recipients.
What classes to choose when we want to burn body fat? 
Aerobic is a training based on intensive oxygen exchange. Under the name aerobic, there are many different trainings. The easiest way is to divide them into three groups 
with cardio dominant 
with a dominant type of muscle, 
cooling. 
__
Here you can find supplements supporting your diet – CLICK 
__
What are classes with cardio dominant?
Cardio classes are designed to strengthen the circulation, they are especially recommended for people who want to lose unnecessary kilograms. Such training takes place with music, and the instructor teaches participants a specially arranged choreography. For cardio training they belong 
fat burner, 
classes based on hi-low, 
low-impact classes, 
aeroboxing, 
Zumba, 
latino aerobics, 
hip hop aerobics, 
dance, 
and all other based on dance. 
What are muscle dominant classes?
Dominant muscle classes are designed to strengthen muscles. They are intended for people who want to sculpt the body, give it flexibility. The most popular of them are 
body sculpting / body shape, 
abt, 
tbc, 
fit ball, 
circuit training. 
What is cooling?
Cooling is a class of quiet music. Their purpose is to stretch, relax and strengthen muscles. They belong to this form 
stretching, 
yoga, 
pilates, 
healthy spine.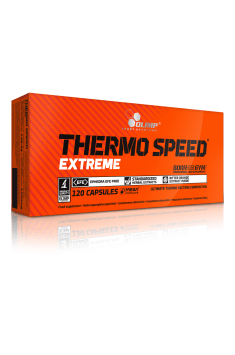 Who can do aerobics?
Aerobic can be recommended to almost everyone. People with health problems will also find a form suitable for themselves. More and more clubs are opening special groups for pregnant women, groups for seniors or people with back problems. 
To start practicing, good condition is not required – you will get it just on aerobics. Some forms are designed for slightly more advanced people in exercises, and some – such as for example fat burning or body shape – for beginners. 
It is important not to be discouraged after the first workout due to soreness and shortness of breath. Remember that with each subsequent training, these ailments will be less until they completely disappear. 
How to start?
If you want to start your adventure with aerobics, you should specify the goal you want to achieve.
The goal may be, for example, burning fat, firming the legs or making the body elastic. 
Then you should go to the fitness club, where you can use the one-time entrance (to check if this place suits you) or to buy a pass. The prices of the ski pass are dependent on the size of the city and the package of services that are included in the price. 
The open card for the gym and fitness costs from 80 zlotys in smaller towns to even 600 zlotys per month in exclusive clubs in large cities. Once you have the pass, you should complete the outfit and the appropriate exercise shoes and … go to your first class! 
For starters, if you do not know the steps, the best choice will be fat burner classes, where you'll be able to see the choreography. 
Remember that if you have any questions or concerns about the classes, you can talk about them with the instructor conducting the classes after classes. It is not you who are there for her, but she is for you! If the class leader refuses to help you without giving a reason, you have the right to inform the club manager about it. 
__
You can read also: How to measure body fat levels?