What are antioxidants?
Antioxidants (or antioxidants) are designed to fight free oxygen radicals. Free radicals are a very active form of oxygen that often reacts with the cell's DNA causing damage to it. As a result, the body is aging faster and is exposed to the development of civilization diseases, such as cancer, atherosclerosis or type II diabetes. 
Free radicals are created in food as a result of, for example, frying, smoking, long storage. They can also form in the human body under the influence of stress, smog or UV radiation. 
__
Here you can find antioxidants – CLICK
__
The strongest antioxidants are hidden in the human body and are some of them enzymes. However, in the modern world, internal protection is often not enough, so it is worth completing it by introducing sources of natural food antioxidants into the diet. 
Antioxidants in food
Natural antioxidants for foods can be vitamins, minerals, dyes and other compounds found primarily in products of plant origin. Antioxidants fight excess free radicals, which is the cause of oxidative stress. This phenomenon is conducive to cancer, inflammation and aging. 
It has been proven that some antioxidants from foods (eg flavonoids) can inhibit the sticking of platelets, which leads to the formation of so-called atherosclerotic plaque. 
You can include natural antioxidants from food 
vitamin C (pepper, parsley, currant, citrus), 
Vitamin E (sunflower oil, pumpkin seeds, wheat germ), 
vitamin A (egg yolk, milk, tuna), 
selenium (Brazil nuts, legumes, herrings), 
manganese (bran, wheat germ, walnuts, dried plums). 
The strong antioxidants are also compounds that give intense color to vegetables and fruits. It is a form of protection against sun rays and insects. The dyes that are antioxidants include, among others 
polyphenols (including, above all, flavonoids – blueberry, blackcurrant, chokeberry, red wine), 
chlorophyll (green leafy vegetables), 
beta-carotene (apricots, carrots), 
lycopene (tomatoes, watermelon). 
Other compounds with antioxidant features are 
glutathione (avocado, asparagus, broccoli), 
catechins (green tea). 
If you want to increase the antioxidant capacity of your body, eat more vegetables and fruit. Take advantage of seasonal ones, but in the autumn and winter, frozen foods will perform equally well. Cooking slightly affects the content of antioxidants, and in some cases even improves their absorption. This happens with lycopene, which is better absorbed from tomato sauce than from raw tomatoes. Strong antioxidants are also found in legumes available throughout the year. 
Fresh herbs and spices
Not only that they smell insanely and create a taste of dishes, they are also a source of important antioxidants. According to the ORAC index, which assesses the antioxidant capacity of foods, the strongest natural antioxidants are fresh herbs and spices.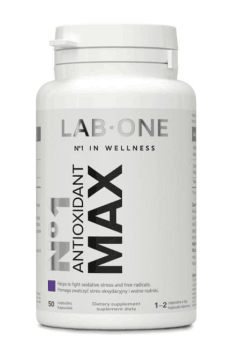 Dietary supplements with antioxidants?
It turns out that when antioxidants are isolated from food, they can lose their positive properties. Studies have shown that in some cases, antioxidants from dietary supplements can even work to the detriment of others. 
One of the famous studies showed that beta-carotene administered as a single compound instead of reducing the risk of cancer in smokers significantly increased it! 
Therefore, remember to focus primarily on natural sources of antioxidants! 
TOP 10 natural antioxidants
See which products have the most natural antioxidants! 
cloves 
Cinnamon 
Dried oregano 
Turmeric 
Cocoa 
Aronia 
blueberries 
Raspberries 
artichokes 
Pecan nuts 
__
You can read also: Antioxidants and training adaptation