I have to offer interesting training, tried on many people +40 and, of course, also on myself. 
It requires quite a lot of time for training and accurate calculation of the diet, which changes every few days. 
The second inconvenience results from the users themselves – they do not meet the condition -bf <12%. The same curiosity I used at bf 18%, the effects were unsatisfactory and comparable to the simplest reduction diet with a small calorie intake of 200-300 kcal type .. 
Similarly with the third inconvenience in most cases resulting from the desire to receive instant results. It enters 50% of the calorie requirement and usually after a week, two waving at it – lack of strength and failure to comply with the diet. 
__
Here you can find some proteins – CLICK
__
It eliminates all these inconveniences and avoids the requirement of bf <12%. We can use this method even with significant obesity. 
Only the average level of advancement in strength training (ie minimum 2-3 years of systematic training) is required. 
The benefits of this training & diet system 
There is no problem with hunger, which means that you are in full mental and physical form – and this is an indispensable condition for good functioning at work and in everyday life. Also ideal for people badly enduring some food restrictions and having big-feared fears of declining physical form and dimensions of the body. 
Training is quite tiring and in a non-weekly cycle of 11 days – a bit of it can sometimes interfere with work but the lack of monotony, the diversity of the diet with a watered down rewards it. 
And the most important advantage – the lack of strength drops and even there is an increase, a slight decrease in the size of the legs, cages (the question of the amount of fat – nothing is falling or even slightly rising), quite a drop in waist circumference, almost ideal. 
Disadvantages 
– follow the training regime and diet. Every seven days, pay close attention, measure bf and convert the whole diet to a new weight, or actually lean body mass. 
– there is no hunger, but there is an appetite for something other than what we need to eat. It also turns out that eating the required amount is not so easy …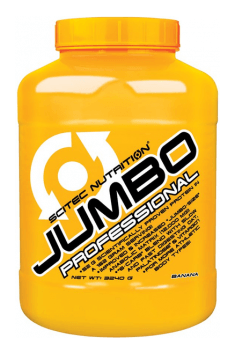 How to start the adventure with this training system? 
Necessarily 
The exact weight and measurement of bf – is indispensable in further calculations 
Training and diet 
Day 1. 
workout. Volume training 
split division into two parts I – cage, shoulders, back 
10-12 series per group / 15-20 reps 
division 15/20 series / 15-20 reps 
short breaks about 60-90 seconds 
We can use the lift machines and any bodybuilding exercises according to the principle of two main exercises for mass and two additional ones in the shape of individual small parties, and settlers. 
Diet 
Focus on the mass of the car and reduction 
80% -85% zero, cut carbohydrates 
protein min. 3 grams / kg 
fat 0.6 g / kg 
carbohydrates 1 g / kg 
Whole calories 80% zero condition with the current weight, if the proportions are missing – we add protein 
__
You can read also: Benefits from Full Body Workout (FBW) training