Chia seeds belong to products known as functional foods. Although they were known already in the pre-Columbian period, they have only recently returned to favor. It is hard to find a more nutritious product that is also a source of antioxidants and fiber. Check why you should include chia seeds in your diet.
Chia seeds – basic information
Chia seeds are actually the fruit of a herbaceous Salvia plant. Salvia hispanica, commonly called chia, is a plant native to Mexico. The name hispanica arose from the mistake of Charles Linnaeus, who on the new land mistook it for another plant found in Spain. She was cultivated by the Aztecs and the Maya. In pre-Columbian times, chia seeds were one of the basic elements of the then diet, alongside maize, amaranth and beans. They are inseparable from their denominations. People sacrificed them to their gods. As an element of religious worship, they were condemned to oblivion by European conquistadors.
It was not until the twentieth century that they returned to favor. Salvia hispanica is currently grown in Mexico, Bolivia, Peru, Argentina, Australia, Colombia, Guatemala, Africa and Europe. Chia seeds can be completely black or interspersed with white spots. Today, they are available in almost every supermarket, and we will pay for them from a dozen to thirty zlotys per kilogram. They will work as an interesting addition to many dishes. However, it is not the culinary aspect that is the essence of this article. No less interesting is the rich composition of these inconspicuous seeds.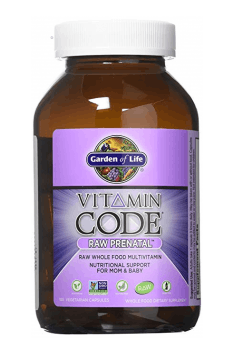 Chia seeds – composition
Chia seeds are a rich source of many ingredients that vary depending on the variety and conditions in which the plant is grown. Nevertheless, it seems that some components constitute a permanent core. What is extremely valuable to us is mainly polyphenols and flavonoids. About 500 kcal, 31 g of fat, 42 g of carbohydrates, 34 g of fiber, 17 g of protein, 400 mg of potassium, 1.6 mg of ascorbic acid, 7.7 mg of iron, 335 mg of magnesium are contained in 100 g of chia seeds. , 631 mg of calcium, 54 IU of vitamin A. Because it is a plant product, we do not even find a milligrams of cholesterol.
The high calcium content also attracts attention. Although we know that the best absorbed calcium can be found in dairy products, it is worth thinking about the use of chia seeds as a supplement to this element in the daily diet. This is particularly beneficial for vegans who are constantly looking for a good alternative to animal milk. It can not be concealed that due to the high content of fiber calcium will not be so well absorbed. At the same time, it does not detract from the benefits that Salvia hispanica offers us.
You can buy this product here
-72%
(4.86)
Seeds Chia Salena 500g
PLN 7.99 PLN 29.00
Check now!
Chia seeds contain both soluble and insoluble fiber. It is the soluble fraction that is responsible for the formation of a jelly-like consistency after the contact of chia seeds with water. This property is eagerly used by food producers. At home, we can also use it. If the problem of painful erosion on the stomach mucous membrane afflicts us, help in soothing the symptoms may bring a drink on an empty stomach. Remember to keep at least 1.5 hour away from taking medication, so as not to interfere with their absorption.
We know for a long time that fiber is an indispensable element of nutrition. It does not change the fact that in the so-called the Western diet is still not enough. This is a serious problem, considering how important it is in maintaining health. Soluble fiber thanks to the formation of gels delays the absorption of glucose from the intestines, reduces the absorption of cholesterol, increases the feeling of satiety. Insoluble fraction provides adequate peristalsis and prevents the development of pathogenic bacteria in the intestine. In the prevention of cardiovascular diseases, it is recommended to include approx. 30 grams of fiber per day in the diet! 3 tablespoons of chia seeds will provide us with over 1/3 of this amount. However, this is not the only argument for the fact that it is worth taking them into account when arranging the daily menu.
Chia seeds – a source of antioxidants
The coffee acid present in chia seeds belongs to the group of phenolic acids. It is a cinnamic acid derivative. We will also find him, among others in apples, pears, plums, tobacco leaves. Its operation is multifaceted. It is famous above all for its antioxidant properties. It also protects cells lining blood vessels against the adverse effects of LDL cholesterol (the so-called bad cholesterol).
Chia seeds are rich in flavonoid compounds. In the largest amount (a lot depends on where it comes from) we will find kemferol and quercetin. They are mainly responsible for the antioxidative action of chia seeds. These compounds are able to scavenge free radicals. Why are antioxidants so important? There are many reasons. They reduce the risk of chronic diseases such as cancer, cardiovascular disease, and neurodegenerative diseases such as Alzheimer's or Parkinson's.
Chia seed oil
Traditionally used in medicine since antiquity. It was used for eye infections and stomach ailments. The oil is 20-50% of seed content. It contains many valuable ingredients, such as tocopherol or carotenoids. In addition, it abounds in polyunsaturated fatty acids (WKT) from the omega-3 family. Already a portion of 7 g of seeds satisfies one hundred percent of the daily demand for the FFA! You do not have to remind people how important they are in their daily diet.
They have anti-inflammatory, anti-arrhythmic and anti-sclerotic effects. Chia seed oil is easily available. We find it in health food stores. The price of this product is around a dozen or so zlotys per 100 ml. Chia joined the group of products known as functional foods. Functional food in addition to nutritional properties brings other benefits to the human body.
Chia seeds – recipes
No doubt, it's worth turning the chia seeds into your daily diet. Below are some recipes for their use.
Chia fresca
Components
– 2 glasses of water or coconut water, 500 ml,
– 1.5 tablespoons of chia seeds, 15 g,
– a spoon of lemon juice, 10 g,
– sugar to taste, 5 g.
Nutritional value for the whole portion
calories – 166.9 kcal,
protein – 3.6 g,
fats – 4.6 g,
carbohydrates – 22.9 g,
fibers – 5.4 g.
The way of making
Chia seeds should be thrown into water and mixed thoroughly. Set aside for about 10 minutes. After the indicated time, you can add lemon juice and sugar to taste. This inconspicuous drink with a sticky consistency is an excellent source of omega-3 fatty acids, magnesium, calcium, fiber and antioxidants. It is hard to underestimate its advantages.
Smoothie with pineapple and chilli
Components
– 1 glass of pineapple juice, 250 ml,
– 2 tablespoons of chia seeds, 20 g,
– 1/4 papaya diced, 75 g,
– 1/3 of sliced ​​green cucumber, 60 g,
– ½ seedless serrano peppers, 30 g,
– 1 and ½ tablespoon of lemon juice, 20 g,
– 1 tablespoon of avocado oil, 8 g,
– 1 tablespoon of fresh grated ginger, 10 g,
– pinch of salt.
Nutritional value for the whole portion
calories – 375 kcal,
protein – 6.3 g,
fat – 14.9 g,
carbohydrates – 44.4 g,
fiber – 10.7 g.
The way of making
Pineapple juice should be mixed thoroughly with chia seeds and allowed to stand for 20 minutes. Form the gel together with papaya, cucumber, paprika, lemon juice, oil, ginger and salt. Drink the spill into two glasses.