The composition of the aloe drink
Pay attention to the composition of the drink! The most important component is to be aloe vera, the more, the better. Depending on the producer, the aloe vera can be:
aloe vera pulp (aloe vera pulp), 
aloe juice, 
aloe gel, 
or a mix of all three ingredients. 
In the products available on the market you can find those that have only 11-12% aloe, but there are also beverages that have it 40%. 
__
Here you can find sweeteners – CLICK 
__
Also check where the composition is sugar. The further it is replaced, the less it is. Do not be fooled by beverages sweetened with cane sugar, which has only slightly better nutritional value than ordinary white sugar. Sugar is sugar! Beware of other terms describing it, for example, fructose or honey. 
You can also buy an aloe drink that does not contain added sugar, but has been sweetened with an artificial sweetener, eg sucralose. Unfortunately, sweeteners leave a bitter aftertaste, which is often referred to as a chemical taste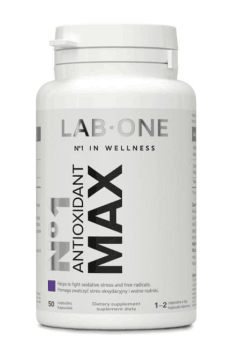 Search for a beverage with the shortest possible composition, avoid those to which stabilizers (eg gellan gum) and acidity regulators (eg calcium lactate, citric acid or sodium citrate) have been added. These food additives are unnecessary in this product. Do not be afraid of natural aloe vera or vitamin C, which protects the product against darkening (it is an antioxidant). 
The price per half liter of this product varies from about 1 to 2 pound per bottle (500 ml). 
You can also buy different flavors of aloe vera, such as mango, pineapple, pomegranate. However, their taste often depends only on the addition of aromas. We recommend clean, natural aloe drinks. 
Nutritional value

 
Unfortunately, most aloe drinks provide large amounts of sugar and calories. 100 ml is 30-40 kcal and 8-9 g of sugar, almost 2 teaspoons! If you drink a whole 500 ml bottle, you will eat an additional 150-200 kcal and nearly 9 teaspoons of sugar! 
For this reason, we advise you to dilute this product with water and give it chilled. Thanks to this, it is more delicate and even more refreshing. You can also add to it:
lemon or lime juice, 
rosemary branches, 
fresh basil leaves. 
Apart from sugar, the aloe drink does not provide any other nutritional values ​​- fat, protein and dietary fiber. 
Properties of aloe drink
Aloe drinks that you buy in grocery stores have much less health than pure aloe juice. 
How does the drink work? It relieves bloating and abdominal pain caused by indigestion. Aloe is also a very good prebiotic, a medium for the intestinal microflora. The drink is colorless, but you will notice white, transparent pieces of aloe in it. These farfills are calm and they affect the digestive tract. 
__
You can read also: Aloe – is it really safe?