Atrial fibrillation is an extremely rare arrhythmia in screening (a prevalence of 0.02% in the group of 32,652 people). For comparison, sinus bradycardia occurs in about 1%, and supraventricular tachycardia in 0.09% of people. 
__
Here you can find supplements with caffeine – CLICK 
__
The risk of atrial fibrillation is from 2 to 10 times greater in endurance disciplines (eg in runners). The special risk applies to people running intensively, once more than 6.4 km. People running 5-7x a week are at a 53% higher risk of atrial fibrillation compared to non-permanent users.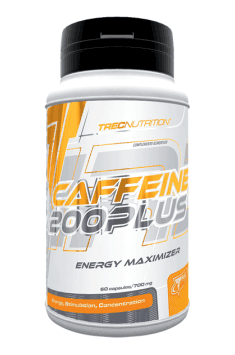 Caffeine is considered a substance causing atrial fibrillation. Data from selected studies included 176 675 people (atrial fibrillation was found in 9987 subjects 5.7%). The daily dose of caffeine varied widely, from 40 to 180 mg per cup of coffee. For the purpose of the calculations, the scientists accepted an average amount of 140 mg of caffeine in a standard 12oz cup (~ 340g). 
Results?
The incidence of atrial fibrillation is not increased by the consumption of coffee. In fact, a lower incidence of AF was found when caffeine consumption exceeded 436 mg / day. Therefore, based on the available evidence, there is no relationship between caffeine intake and AF risk. 
__
You can read also: Caffeine versus other stimulants!