It is not that someone will come to the hospital, he will work and go. The spot is part of an educational campaign entitled OBESITY under Skalpels on the topic of surgical treatment of obesity, carried out in Poland on the occasion of the European Day of Obesity, which this year falls on 19 May. 
__
Here you can find supplements supporting your diet – CLICK 
__
According to the HTA (Health Technology Assessment) and world research reports, bariatric operations are the most effective method of treatment of advanced obesity. Patients with second-degree obesity (BMI 35+ body mass index) and complications of the disease (eg type 2 diabetes, hypertension, arthrosis) and with 3rd degree obesity (BMI 40+) are referred for surgery. 
Four types of bariatric operations are performed in Poland. The most commonly used is sleeve (cuffed) gastrectomy (so-called sleeve), followed by gastric by-pass (so-called gastric by-pass). Bariatric surgeons also use a method that originates from Asia – so-called mini gastric by-pass. The most commonly used is the adjustable stomach band. 
About 2-3 thousand bariatric operations are carried out annually in Poland. The hospitals that run them estimate that surgical treatment already requires about 1 million 200 thousand Poles suffering from second degree obesity and about 700 thousand. patients with 3rd degree obesity. 
From January 1, 2017, among others, thanks to the activities of the Obesity People's Foundation OD-WAGA, bariatric operations in Poland are refunded by the NFZ. The operations for which the Fund pays are carried out by around 30 hospitals. And each of them has its own diagnostic procedure before and monitoring the patient after the procedure. Not every center has a team of supporting dietitians, physiotherapists and psychologists.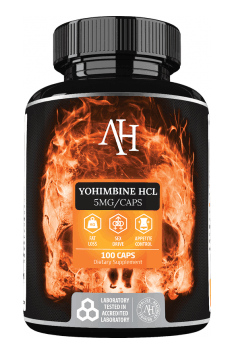 We are now trying to create a nationwide, uniform system of patient care before and after bariatric operations. We want people who have decided to be treated to be sure that they will receive the same help regardless of the city in which they will be bariatric – says President of OD-WAGA Foundation, Social Ombudsman for Obesity.
Bariatric surgeons and their teams support the ChLO Bariatric Patients Association by creating Patient Support Groups at hospitals with bariatric departments. Such Groups already operate in Krakow, Warsaw, Białystok, Olsztyn and Rzeszow. Thanks to them, patients can regularly consult specialists and exchange their own experiences. 
Bariatric surgery is a serious surgical intervention. You need to be well prepared for it dietitically, physically and emotionally. When deciding on such a procedure, the patient must be aware that this is the beginning of the treatment of obesity. The surgery helps reduce body weight. After that, you have to learn to control obesity, just like any chronic illness – says woman, who 8 years ago underwent gastric by-pass treatment and its weight has remained so far at 75 kg. Before surgery, she weighed 136 kg.
From a huge, nearly 2 million group of obese patients who require surgical treatment of obesity, many still seek information on bariatric operations. A special educational campaign was created for them. OBESITY under Skalpels, which is part of the Polish celebrations on May 19 – the European Day of Obesity. 
The Obesity campaign under the scalpel is carried out under the Patronage of the Society of Polish Surgeons – Metabolic and Bariatric Surgery Section and the Polish Society for Obesity Research with the support of Medtronic Polska and the OD-Waga Foundation for Obesity People. 
__
You can read also: Diet and exercise as one of the main ways to lose body fat