The movement promotes fat loss and maintains our weight at a constant level, but requires good preparation, self-discipline and motivation. But what if the backbreaking work at the gym does not bring results, although it seems that we are doing everything right. Maybe it is worth considering someone who will help us achieve and what is the most important to keep the dream figure? Such a person is a personal trainer. A personal trainer, also known as personal one, can become an indispensable companion of our trainings. It is worth investing in this knowledge because it can bring surprising results. 
__
Here you can find supplements supporting your workout – CLICK
__
Who is a personal trainer?
A personal trainer is a person who will tell us how to exercise and how to eat, to live a healthy life, lose weight, increase muscle mass, return to the form or supplement training in a selected sport discipline. It will motivate you to act when we give up. His main task is motivation for training and giving strength to go through the whole system of changes that you have planned together. The personal trainer deals with both the mind and the body. 
In a professional way will take care of health and fitness, help you get your dream figure. Personal training is a form of individual classes under the supervision of a specialist who will adapt the exercises to the needs and possibilities. Individual classes with the trainer are the most effective way to achieve results that until recently could only be a dream. Thanks to it, we will avoid myths about the individual setting of a training plan, unnecessary, poorly composed exercises or improper nutrition that does not bring results. Anyway, nothing motivates you like working together. 
The personal trainer, focusing all his attention on the trainer, during the individual training will pick up and correct any mistakes in the technique. It also has a compendium of knowledge, for example in the field of physiotherapy, other sports (such as athletics, swimming or team sports), dietetics, biological regeneration, and everything that is associated with a healthy lifestyle. 
Why is it worth having a personal trainer?
It will adapt the training plan to specific requirements and possibilities, and will suggest the most useful type of physical activity. Will set a special set of exercises, determine how long the training should take. Prepare a training plan in such a way that it avoids monotony and possible frustration. The training parameters will be precisely selected during the conversation along with the health balance, which is carried out at the first meeting. Without wasting time on copying ineffective schemes, doing exercises that do not bring benefits or even harm. Properly choose the type and order of instruments, the load and the number of series and repetitions. Will watch over the correctness and effectiveness of the exercises, if necessary, eliminate errors. Properly motivates you to exercise, take care of safe exercise. It will show that exercise can be a pleasant form of spending free time. It will help you get the most out of every minute of exercise time. He will not allow to give up after a few trainings thanks to which he would train for a long time with satisfaction. You will achieve great results with a personal trainer in a short time. Cooperation with the trainer has no limitations as to age, sex or fitness level.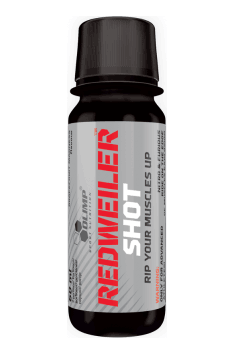 Will it also determine how to eat?
With the enormity of food products that crossbow every day, the trainer is able to match the diet so that the body receives the right amount of all the necessary ingredients. He is not a proponent of radical diets because he can precisely compose meals to taste and provide the necessary energy without exceeding the acceptable daily calorific balance. However, paying attention to what products to avoid. There is no overwhelming feeling of hunger, because training could bring other than expected results – discouragement and exhaustion. The training plan will no longer be associated with hunger and the yo-yo effect. By sticking to an individually selected and tasty menu, you can actively change your body into a slim, well-trained and healthy figure. 
How much does it cost to work with a trainer?
The cost of classes with a personal trainer depends on the number of exercises per month, the number of control meetings and consultations with a dietitian. The price varies from 700 PLN to even 3000 PLN per month. The price of individual meetings is from PLN 50 to PLN 200.
However, the more meetings with the trainer, the more the price decreases, even to about PLN 75 per hour (in the case of 12 hours with the trainer). The price may be lower if we share a trainer with one or two people. An additional cost is the arrangement of an individual menu, for example from 60 to 150 PLN. People with lower requirements can consult the trainer via the Internet, which costs PLN 70-200 depending on the advice we expect. A personal coach is not cheap. However, in the case when overweight and poor condition make life difficult and affect health, perhaps the investment we make will pay off very quickly.
Personal training is the best solution for people who want to learn how to train properly, achieving the desired results while maintaining 100% safety, and for those who have been stagnant and tired of training. During a personal training session, we hire a trainer who is only for us throughout the entire training session. He plans the training taking into account the health and goals of the exerciser, shows the correct exercise technique, corrects mistakes and motivates for a solid training, so it is really worth using. 
__
You can read also: Post-workout supplementation!