Worth knowing
Mackerel from European fisheries is not threatened with extinction. The number of herds, despite numerous catches, remains stable and does not cause degradation of the marine environment. Therefore, buy mackerels from this source without worries.
__
Here you can find omega supplements – CLICK
__
In stores you will also find mackerel in cans – in tomato sauce, in oil, in a homemade sauce or a salad with mackerel. The nutritional value varies depending on the type of supplement. However, the nutritional value of the fish itself after drainage is comparable in each form. Mackerel from the can has a reduced nutritional value compared to fresh mackerel, this is due to the processing it is subjected to before preservation, mainly high temperature. Loss of unsaturated fatty acids, vitamins and minerals follows. Mackerel from the can is less caloric than fresh or smoked, contains less fat, but at the same time almost half of the less valuable DHA (mackerel vs mackerel 1.4 g vs 0.8 g). A similar trend is noticeable in the content of minerals, only in canned fish we find more sodium and phosphorus compared to fresh fish.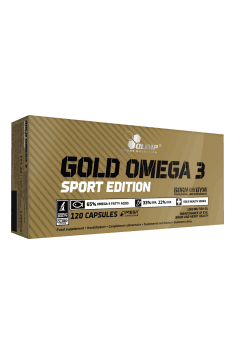 Much less in mackerel from the can we find also vitamins – the content of vitamin D or vitamin B6 drops by about half as compared to fresh mackerel. In addition, there is a risk that the substance that is used to protect the plate from corrosion – bisphenol A, can penetrate the fish. Research shows that bisphenol A is not indifferent to health, it can contribute to the development of obesity, cardiovascular disease or abortions. Therefore, it is worth choosing fresh mackerel, and canned mackerel (similarly to other canned products) to be added to the diet on an occasional basis. 
__
You can read also: Omega-3 and Omega-6 acids families
__
It will be useful to you 
Mackerel – culinary uses 
Mackerel is a fish that works great as an addition to salads, sandwiches, pastes, but also as the main dinner dish. You can prepare pasta based on smoked mackerel with the addition of hard-boiled eggs, pickled cucumbers and onions, cottage cheese or natural tofu. The simplest version of the paste with the addition of tomatoes will also work. When preparing salads with smoked mackerel, you can also use various products – it perfectly blends with peppers, tomatoes, cucumbers, a mix of salads and eggs. An interesting combination is mackerel, egg, arugula and boiled beets. You can also prepare salads with smoked mackerel with the addition of rice or pasta. 
Fresh mackerel is great as a main course, you can serve it in a garlic-lemon marinade, dried tomatoes or stewed vegetables. 
Recipe for mackerel baked in aluminum foil with marinade 
fresh mackerel (1 piece) 
1 clove of garlic 
1 tablespoon of olive oil 
lemon juice 
parsley 
Sauté the marinade with garlic, olive oil, chopped parsley. From the fish, cut off the head, cleanse, wash, make incisions on both sides within a few centimeters, inside and outside. Arrange the fish on aluminum foil, rub the fish marinade on the outside and fill in the cuts, wrap in foil, leave in the fridge for a few hours. Bake at 180 degrees C for 30 minutes. Before serving, sprinkle with lemon juice. Serve with any grits or rice and salad.