For some time now, I have been intending to write art. about other oils that are hardly known or at all. I write about them, because for a long time I am on low-carbach and I like sometimes to think and experiment. I hope you like it, the oils I tried to add my own commentary. Remember that the oils presented below are such delicacies that are lacking in our rigid diets. And the mods asked for some interesting articles, so I hope it will be useful. 
__
Here you can find healthy fats – CLICK
__
Pumpkin seed oil 
(cold pressed) 
It stimulates prostate prostate function, it is often used for people with prostate or to prevent it. And it's not just about oil. but about the pumpkin itself, which is used in prostate prevention drugs. It is useful in steroid cycles in combination with, for example, saw palmetto. 
Pumpkin seed oil regulates the level of cholesterol in the blood thanks to if I'm not mistaken Squalnie. It also contains vitamin E (circulatory system, among others) vitamin B (effect on excitable tissues) Selenium (helps in the treatment of urinary tract) and Citrulin, which is an amino acid helping to rebuild ammonia. The oil is dark green – a very dirty shejker, I had to put in a lot of effort to wash it. The taste is quite specific, according to my feelings, it is similar to peanuts – very tasty imoho. 
The fats contained in pumpkin seeds are about 80% unsaturated, of which about 50% are multi-unsaturated. So in terms of fatty acids it looks very similar to Olive and even slightly ahead of it in the amount of polyunsaturated fatty acids. 
In addition to the aforementioned vitamins, there are also minerals such as lime, iron, magnesium, copper, zinc and other vitamins like b1, b2, b6 and probably vitamin D. 
It is a high price, but the oils I will present here are not cheap. And every diet should be varied, I eat it myself, every now and then 30gr. For sure it will be more often used by me for a certain cycle. 
Cannabis Oil 
(cold pressed) 
You must have been a little surprised, and you are not surprised at all, I used to read a lot about cannabis, cannabis, etc. But I did not know that such oil exists. The first case is very expensive oil. 
In general, it looks like it is a rich source of unsaturated fatty acids, which amounts to about 80%. It is also a rich source of Omega-3 fatty acids, unfortunately I have not found it, but it is very similar to the amount found in linseed oil. It has a very positive effect on decreasing this bad cholesterol, lowering blood pressure, acting against stress, lowering the level of triglycerides. That is, it has a beneficial effect on the cardiovascular system. Eaten cold, like linseed oil, which should not fry. Oils containing Omega-3 are very resistant to temperature. Cannabis oil also affects the skin very well, as a typical care cosmetic. 
As for the taste, I personally liked it very much. It is my 1 oil which I do not need to combine with protein or other breasts to eat it. As for the dark color as most oils rich in O-3, therefore, stored rather should be in dark places (notice that bottles of oils rich in O-3 are primarily dark, because O-3 are not very resistant to light)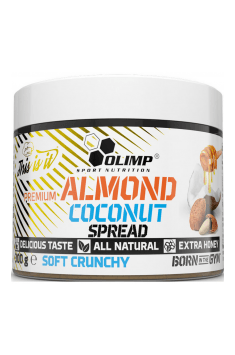 Hazelnut oil 
(cold pressed) 
It is one of the oils that have over 85% unsaturated fatty acids, as you know, unsaturated fatty acids affect very well, the cardiovascular system, in addition, it reduces the level of bad cholesterol and blood pressure. In addition to edible properties, this oil also has a lot of benefits for our skin. Its main advantages are skin care, moisturizing our skin. It is widely used in the cosmetics industry. The taste is almost identical to the nut itself, for me this oil was perfect for salads, it killed the onion flavor in part. 
Peanut oil 
(cold pressed) 
There is one of the few oils I will present to you in this post, on which you can fry, shortly lasting. It can be heated to approximately 140C. The taste qualities of this oil are probably the most memorable. The meat is topped with oil (previously baked or fried on blood), it tastes great. The amount of unsaturated fatty acids is similar to olive oil or sesame oil (more of which will be) It contains vitamins D and A. However, you should choose oil from certain companies, which is often counted with a larger expense. Why? Because, it is often like a peanut not cleaned up completely, which causes allergies. Remember that peanut is a legume plant similar to soybeans Recently, in some studies I read that often such allergies can appear from nowhere and as I wrote are most often caused by poorly cleansed, I cause this, among others mucosal irritation digestive disorders. Therefore, remember that everything with prudence and moderation (and I would prefer refined as this supposedly does not contain allergens), I sometimes add or rather use it as an addition to meat, because I really sky in my mouth. It is perfect for salads in general.
Thistle Seed Oil 
(cold pressed) 
Personally, I did not try this oil myself, but from what I found out, it tastes very good, many friends praised it in this respect. 
This oil contains, like walnut oil, contains about 85% unsaturated fatty acids plus 5% are polyunsaturated fatty acids. 
It is made of colorful thistle seeds, which flower petals were used to dye fabrics.  I can not say anything about the taste, because as I wrote above, I have not tried it yet. 
Sesame oil 
(cold pressed)
This oil contains about 80% unsaturated fatty acids, as I wrote above it is suitable for short-term frying (just like oil). This oil also contains polyunsaturated fatty acids of about 5%, has rare antioxidants such as sesamin, sesamol, sesamoline and gamma-tocopherol, which makes this oil excellent as a natural remedy to fight oxidants. It has a positive effect on the cardiovascular system, i.e. regulates the amount of bad cholesterol, blood pressure. Its price is not high, it is about PLN 30 for 250ml. I recommend it especially to older people. It can also be eaten cold and warm (do not exceed 140C) 
Poppy oil 
(cold pressed) 
It contains about 60-65% unsaturated fatty acids, is a very good addition to potato and cheese salads. It is squeezed out of blue poppy seeds. 
Almond oil 
(cold pressed) 
It is an oil that is usually used for cakes rather as an aroma. This oil has been used for the production of various cosmetics for years; creams, ointments, etc. It contains about 70% unsaturated fatty acids, I did not try it unfortunately because I did not get it in any super market or health food stores. It is certainly a good addition to cakes and fruit salads. 
__
You can read also: What oil is the healthiest for frying?