Piperine is more and more often recommended by dieticians and is increasingly popular among people on a diet. It contains pepper and is a natural alternative in the fight against overweight and fat. It fights its excess in the body by inhibiting the formation of new fat cells. Below I will describe its operation and application in detail.
What is piperine?
Piperine is an alkaloid that occurs in black pepper, it responds for its sharp, burning taste. It is located in the top layer of black pepper fruits. We can also meet her in diet supplements as a slimming aid.
Piperine enhances the secretion of digestive juices (gastric, pancreatic and intestinal), improves and speeds up digestion. It inhibits the appetite for sweets, naturally regulates the sugar and fat management in the body, improves the absorption of nutrients, helps burn fat.
Who should use it?
The piperine can be used by both professional athletes, as well as recreational trainers. It is used for healing purposes. She found application in slimming therapy and improving physical and psychological efficiency. In addition, it stimulates the work of the digestive system , increases the secretion of gastric juice, which results in better digestion of nutrients.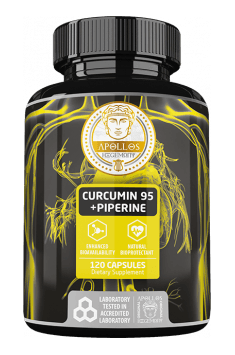 Piperine effect
The following advantages can be attributed to the biggest advantages of using piperine
– piperine reduces the level of fat in the bloodstream;
– stimulates the secretion of noradrenaline and adrenaline;
– has a positive effect on the functioning of the immune system;
– increases the secretion of digestive juices (gastric, pancreatic, intestinal), and also improves the digestion of food;
– raises body temperature;
– speeds up the metabolism;
– increases immunity;
– affects the lipolysis process;
– promotes building muscle mass by raising body temperature;
– raises the level of physical and mental efficiency;
– effectively reduces fat tissue.
Piperine – dosage
The recommended dosage of piperine is 5-10 mg 1-2 times a day for 3 months, then take 1-2 months off and resume use. It is best to take it before breakfast and physical effort. People with severe cardiovascular disease are advised to consult a doctor before using piperine.