Nobody needs convincing to the unique taste of nuts. They add flavor to dishes and are a full-blown snack. In addition to the taste, their consumption brings many health benefits. Already in the early 1990s, scientists began to wonder what makes people who regularly eat nuts less likely to have heart disease and stroke, although it is a high-fat snack.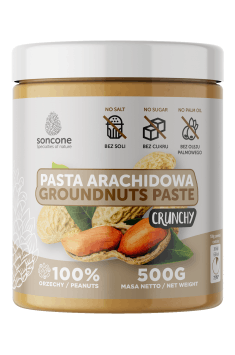 Nuts – a healthy heart
It turned out that the causes are many. Nuts are primarily rich in mono- and polyunsaturated fatty acids and plant sterols. Depending on the species, they constitute 40-60% of fats. They lower the levels of LDL cholesterol and triglycerides in the blood and increase HDL cholesterol, which protects against heart disease. It is widely believed that they nourish the brain – and this is true because unsaturated acids build biological membranes, including neurons, which increases nerve transmission and protects them from damage. They contain mainly omega-6 fatty acids, but the rich source of omega-3 fatty acids are, for example, walnuts. They constitute a rich source of protein, contain it on average 15-20%, which is comparable to the protein content in meat. Therefore, they should be included in the vegetarian diet.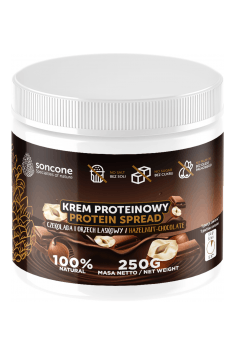 The unique composition of nuts
Nuts are also rich in many minerals, such as iron, magnesium, phosphorus, calcium, zinc, and potassium. Thanks to the magnesium and potassium content they have a positive effect, among others for regulating arterial pressure. They are also rich in selenium, which has anti-cancer properties and prevents diseases of sight and heart. The most selenium contains Brazil nuts.
All nuts contain B vitamins, which include they are responsible for proper metabolism, lower blood glucose levels, and support protein synthesis. Nuts are also a source of vegetable protein, its amount is from 7.9 to 21.2 g per 100 g of product. They provide the body with the amino acid L-arginine, which has a positive effect, among others for physically active people, because it helps to improve blood circulation and oxygenation of skeletal muscles. The nuts also contain dietary fiber that increases the feeling of satiety after a meal and regulates the metabolic process.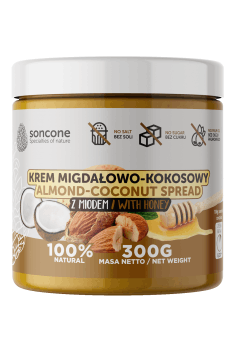 Vitamin of youth
Nuts are a rich source of vitamin E with an antioxidant effect. Vitamin E prevents the oxidation of polyunsaturated fatty acids, protects our body against the occurrence of cancer and coronary heart disease. Vitamin E is called vitamin of youth and fertility because it slows down the aging process of cells and contributes to the normal functioning of reproductive organs in women and men. This vitamin is also very important in regulating the function of cells in the immune system.
Of the nuts, the most vitamin E contains hazelnuts (33.1 mg per 100 g oil) and almonds (25 mg per 100 g oil).
How to eat nuts
Nuts should be eaten raw. Heating and long-term storage make valuable unsaturated fatty acids oxidize and can thus become harmful to health. So let's remember to store them in an airtight container in a dark and cool place.
Nuts contain phytic acid – a vegetable substance that limits the absorption of iron, zinc, magnesium, and calcium. To reduce the amount of phytic acid, soak nuts overnight or a minimum of 4 hours and pour out water from them. With such nuts also prepare milk with a delicate taste, rich in nutrients.
It's worth making nuts in our daily diet. One of the ideas to introduce them to the diet may be a cocktail with nuts.
Components
– a glass of almond milk (250 ml)
– 1,5 tablespoons hazelnuts (22 g)
– medium banana (120 g)
– a handful of blueberries (50 g)
– a teaspoon of honey (12 g)
Pour almond milk into the blender, add banana, blueberries, nuts (you can soak them before) and honey. Blend everything to a smooth mass.
Nutritional value
– carbohydrates 47.5 g,
– 7.3 g protein,
– fats 18 g.
The energy value of 389 kcal