In the article I want to raise the sensitive issue of finances in the world of broadly understood sport. Time and again, there are arguments about the constantly rising prices of groceries, and thus the inability to sustain a diet at a low budget. In order not to bore the theoretical introduction, I will present the outline below with an approximate estimate. For simplicity, I will deal with the mass variant, because the most common argument against a balanced diet is the recommended supply of calories. Before criticism, I very much pay attention to reading the final word of the comment! 
__
Here you can find some proteins – CLICK
__
Johnny entered adulthood, he began to study. Living away from the family is not easy, money is not much, and you have to massage. John can sit in a corner and cry, or grab a calculator, a pen and a card, and then coolly recompense the situation. It is of average construction (80kg), average height (180cm) and has survived these two decades peacefully. The only deviation, it's hard training – trains decently, and therefore approximate zero demand closes within 2700 kcal. Jaś sets the balance at 300 kcal on the plus and starts mass. Faced with the first problem – a type of diet, he decides on a balanced diet. This is not the cheapest option, because carbohydrates are the cheapest component of the diet, but this type of diet is simply best known. It is reasonable to provide at least 2.2 grams of protein per kilogram of body weight (this is only an estimate of the starting point and you can safely round up from the recommended gram to a pound of dry body weight, certainly not hurt and should support regeneration). Fats oscillating around 1.1-1.2 grams / kgmc are a safe threshold if we plan to maintain a long-term diet with health benefits. The remaining needs will be covered by carbohydrates. 
We get the distribution of macronutrients in the following form 
3000 kcal, 
180g of protein, 
90g of fat, 
360g carbohydrates.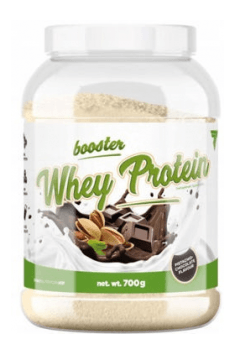 The next point is the division into meals 
Breakfast 4 eggs, 5 slices of wholemeal, seasonal vegetable for taste 
A meal divided into three portions of 0.5kg of chicken hearts, 3 packets of brown rice, 10g of olive oil, a large portion of vegetables 
Half board half-fat cottage cheese, 10g olive oil, vegetable for taste 
So our Jasio ends the day with self-satisfaction, realizing the assumptions of the diet. And how about the costs? Because John is not beaten in the dark, he has made a diagnosis and knows where are nearby ladybirds, estate meat, and the nearest greengrocers from marketplaces. Thanks to that he snatched 
a) ten-pack eggs from a ladybug, 4 items for 1.8 zlotys, 
b) wholemeal bread from ladybug, in the amount of 5 slices costs it 0.7 PLN, 
c) in one go, a curd cube for PLN 2 for two servings, that's why it costs PLN 1 a day, 
d) essential olive oil, PLN 11 for 750g, for PLN 0.3 a day, 
e) three packets of brown rice is a daily cost of PLN 1.7, 
f) vegetables from the stall (tomato, cucumber and lettuce for example) cost PLN 5; it can be replaced with 750g frozen food from ladybirds and still reduce the cost, but the taste will come out much worse, 
g) finally, the hen's heart costs PLN 4 … stomachs or livers come out a little more expensive as a change. 
As we have summer, it is impossible to forget about mineral water. Polaris medium mineralized or any other of this kind costs 70-90 cents per bottle, and after all, three liters of water in addition to that of food is enough even for hot days? This is how Jasio closed himself less than PLN 16 a day for all necessary products. Sensible colleague Jasia also told him about the possibility of buying large packets of spices (for example, sea salt, black pepper, chilli, peppers, etc. for 2PLN per bag, he comes out extremely economically). Another colleague persuaded you to intermittently change curds for tuna or rice for buckwheat or durum pasta with ladybirds (then we gain an additional portion of protein at the same price). 
__
You can read also: Diet for "hard gainers"!