The South Beach diet, also known as the South beach nutrition model, was invented and developed by Arthur Agatston, an American cardiologist. He created it in 1995 with the intention of improving the health and condition of his heart patients and those suffering from type 2 diabetes. He did not expect that his nutritional plan would be so effective that the television station in Miami would offer him a performance in one of programs aimed at presenting the principles of the created food model. The coincidence of the events described above resulted in the popularity of the diet among the inhabitants of Florida praising the removal of excess kilograms and well-being. In 2003, this resulted in the publication of the first doctoral book with the significant title The diet of southern beaches, which spread in the number of 23 million copies.
Fashion in this way of feeding went around and mastered the whole world. The result was the publication of further guides, cookbooks and additional guides translated into many languages ​​and intended for many diet lovers from Florida. Although in Poland it had its great 5 minutes a few years ago, still many people are considering the pros and cons of switching to this style of nutrition 2.
General principles and assumptions of the South Beach diet
The South Beach diet is based on fairly simple and easy to remember rules. First of all, it does not take into account the calories of meals, or the right amount of macronutrients, such as proteins, carbohydrates and fats, there is also no look at the delivered dose of vitamins and minerals, which unfortunately can lead to their numerous deficiencies. The only thing that the author pays attention to is the glycemic index, or IG (glycemic index) selected for consumption of products. In this respect, the model is reminiscent of the recommendations made by Montignac, the first person to pay attention to the importance of looking at the quality of carbohydrates supplied with food.
It is also worth mentioning here that, contrary to the assumptions of the above-mentioned author, the south beach diet does not look at the glycemic load at all, although it has been known for years that it is a more reliable indicator of the body's sugar load than the food index itself . It should also be remembered that eating products with a high content of pure glucose in small amounts gives the same effect as eating a large amount of food based on complex carbohydrates. Unfortunately, in the assumptions of the Florida nutrition model, there is no mention of it, although Agatston recommends eating any portion size 2.
Continuing, in the South Beach diet should be excluded from the menu of highly processed products, containing large amounts of saturated fatty acids, and those whose glycemic index is higher than 60. The author emphasizes that after eating dishes with, for example, white noodles or bread is not enough that there is a high ejection of sugar into the blood, it is also due to the rapid digestion of such substances, hunger appears almost immediately. Therefore, he recommends replacing them for whole grains, as well as vegetables and fruits, but only those whose IG does not exceed a maximum of 50.
You can also include protein in your daily menu, but at the same time, you should limit the supply of this macronutrient from dairy products. The sources of good unsaturated fats, such as vegetable oils, avocados and sea fish, are also important. When it comes to drinks, the doctor recommends only non-carbonated mineral water, juices, but only vegetable, decaffeinated coffee and tea that do not contain theine. Such products can be drunk in any quantity.
An important rule in this way of eating is the ban on avoiding breakfast, because without this meal the body is exposed to sudden attacks of hunger and the desire for sweets increases. Thanks to the menu thus composed, you not only do not have to make a big jump in blood glucose during the day, but you should not feel hunger 5 too often.
The diet of the southern beaches consists of three phases in which individual products are excluded or included in the menu. Each stage is characterized by a different restrictiveness of assumptions. It is assumed that such a nutritional model allows you to drop as much as 6 kg during the first two weeks of its duration. Although Agatston stresses in their assumptions that calories are not important, the way in which the recommendations are arranged in each phase assumes menus with calories that often do not exceed 1200 or 1400 kcal. Even in the case of people who only use allowed products, but actually eat as much as they want, often not only do not lose weight, but even increase it 5.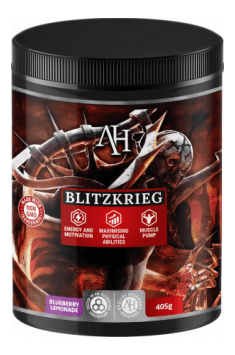 South Beach diet phases and their course
The priority assumption of the first stage of the southern beaches diet is the leveling of the glycemic level, and thus the normalization of results in the case of people with type 2 diabetes. In this phase, lasting only two weeks, depending on the so-called. Starting weight can be used to lose weight up to 6.5 kg. Of course, the more weighed at the beginning, the more significant and effective these defects are.
The first stage menu should contain about six meals, the size of which should fully satisfy hunger 5. Unfortunately, the list of products that may be included in this phase on the plate of the person starting his adventure with the South Beach nutrition model, is not too extensive.
Meat products are mainly recommended for lean beef, especially tenderloin, roast beef and cross-dressing, fat-free pork in the form of ham, entrecote, leg or calf kidney, and saddle of lamb. Cured meat is mainly poultry, preferably cooked or smoked chicken or turkey breasts, of course not containing almost any composition of lipids. The menu may include all available fish, shellfish and seaweed.
Also recommended is leguminous plants both fresh and frozen and from the can, provided that they do not contain sugars. The most often mentioned are white, black and red beans, including mung type, chickpeas, lentils, soy and all its products with limited fat content, including milk from its seeds. The menu may also contain eggs in an unlimited number.
As for vegetables, the most recommended is eggplant, chard, Chinese cabbage, or bok choy, as well as its blooming variety, or choy sum, in Poland also known as Chinese broccoli, Brussels sprouts, onions, garlic, all varieties of pumpkin, endives, escarole, green beans, fennel, poisonous peas, all kinds of mushrooms, kale, jicama, i.e. Mexican potato, kohlrabi, kopary, cauliflower, white cabbage, as well as Chinese, Italian, headless and leavened, artichokes, edible ketmia, vegetable juice cocktails, alfalfa sprouts, broccoli, beans, lentils, radishes and sunflower seeds, , mustard leaves, turnip and grape, cucumber and green and sour, walnut, hot pepper, tomato and also one year old, also known as turkey pepper, parsley, artificially sweetened pickles, any type of tomato, leek, rhubarb, red chicory , arugula, watercress, radishes, including Japanese variety, any type of lettuce, root celery, celery, artichokes, palm hearts, tomato juice, sugar peas, shallots, chives, asparagus, spinach and broccoli.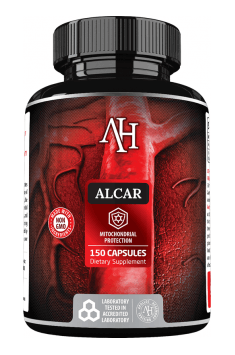 Every day, the menu should also specify exactly one portion of nuts or seeds in the amount of 15 pieces of almond, cashew or Italian variety or 3 tablespoons of sesame or sunflower seeds, otherwise linseed or pumpkin seeds. The appropriate dose from the type of products described may also be 30 pistachios, pine nuts, hazelnuts or ¼ cup of soybeans.
When it comes to fats, the maximum daily amount available for consumption is 2 spoons of one selected type of oil. The recommended group consists of rapeseed, corn, linseed, sesame, sunflower, soybean oil, extra virgin oil and grape seed. Interestingly, the recommended form of lipids is also low-fat mayonnaise and soft margarine. On the other hand, the full-value additives and spices in the first phase of the diet include broth, horseradish, lemon or lime juice, paprika paste, aromatic oils and anything that adds flavor to the dishes, but does not contain glucose.
As a substitute for ordinary sugar, Agatston recommends 27 to 100 kcal per day of long-rejected and unrefined fructose and saccharin. On the other hand, allowed beverages include herbal tea, mint style, chamomile or dill, moderate amounts of coffee and tea, vegetable juices and carbonated drinks without sugar 5.
It is worth noting here that the dietetics based on research has already excluded some drinks from the group of healthy products, where carbon dioxide is injected in an industrial manner. This is due to the fact that this gas leads to the formation of ghrelin, or stomach hunger hormone 3. A few years after the release of the first version of the South Beach diet book appeared its improved version called turbo. In this option, the first phase of the described feeding model is extended by several dairy products, such as skimmed milk or buttermilk, to a maximum of 1% fat in the composition, natural yoghurts 0%, light cheese and curd containing less than 3% lipids. Interestingly, the new recommendations also allow you to deliver daily from 75 to 100 kcal from such ingredients as jelly, jams, cocoa, ice cream, chewing gum. Of course, all these items can not contain sugar.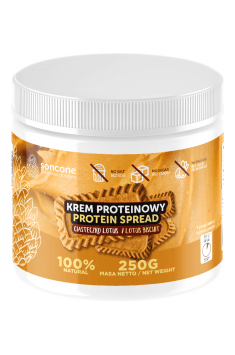 What is most amazing, despite the possibility of adding artificial fructose to dishes, all fruits, including those with a low glycemic index, are prohibited by the author 5. Such rigorous recommendations and limited product base are a simple way to bring about numerous shortages dangerous to the health of each person, and more patients with cardiac problems and type 2 diabetes, despite the fact that it was initially designed for them to describe the model of nutrition.
After probably the most difficult two-week start-up phase, the second phase of the southern beaches diet begins. It lasts until the person's weight is reached, even though the weight drops are much slower during this period than at the start. The menus of this stage begin to be small steps enriched with carbohydrate products. Agatson recommends very slow introduction of dishes with wholegrain bread, brown rice, whole-meal pasta and low IG fruit. This is justified by the need to get used to an increased ejection of sugar into the blood. In addition, it is to help check how the body of each person reacts individually to a specific product.
During the first week of the second phase, you can eat only one fruit and one starchy product per day. However, the harvest of trees is forbidden for breakfast, because, according to the doctor, they may cause increased appetite. In addition, we only eat these ingredients in combination with a source of protein, such as skimmed yogurt. This is to lead to the elimination of hunger.
In the second week of this stage on the first day, we can still eat one fruit, but two starchy products. In the next day, we add one more crop to the set. Then we add the complex carbohydrate component again and keep it that way for 48 hours. Then, by the end of the week, we watch the number of 3 fruits and 2 meals based on starch 2.
During the second phase of the South Beach diet, specific products from different food groups can be included. From the dairy products, it is allowed to introduce light-style fruit yoghurts that do not count as healthy food. As regards cereals, it is possible to consume barley products, unprocessed flakes, wholemeal pasta, wholemeal or leavened bread, wild rice or brown rice and roasted or shot grits.
In the case of fruit, only specific species such as grapefruit, peaches, blueberries, strawberries, pears, apples, kiwi, mangoes, cantaloupe, oranges, plums, cherries, blackberries, raspberries, as well as high GI grapes are allowed to enter the menu. and apricots in both fresh and dried form. In the second phase, green peas, black and pinto beans are available in the diet, and according to some sources, both sweet and ordinary potatoes, but only in small quantities. The author at this stage also allows you to eat small portions of bitter chocolate and red wine 5.
Importantly, despite the main rule, not to count calories and eat as much as you want, not to feel hunger, the portions of most products that come in this phase are very specific. And so during the day you can eat only ¾ cup of gooseberry or blueberries, strawberries, raspberries or cranberries. According to some sources, even one medium banana per day is allowed. The menu can also include no more than a single, not too large peach, pear, orange, pomegranate or kiwi, or a small apple or papaya. From other available fruits you can choose a half of grapefruit or mango, ¼ melon, 15 balls of grapes, 2 ordinary plums or 4 dried, 12 cherries and 4 apricots.
In the case of cereal products, you can not afford more than 1 slice of wholemeal bread, ½ cup of wholemeal, buckwheat or soy pasta or brown or wild rice. Importantly, according to some sources, 3 cups of popcorn and breakfast cereals with an average amount of sugar are also allowed. With vegetables, the recommendation of a specific portion applies only to carrots and peas, which should not be eaten more than half the average size of the cup. As for the aforementioned wine, a maximum of 2 glasses is recommended, although some say that 330 ml beer is also acceptable alcohol. The following products are not added to the menu: beets, pineapples, watermelons, lychee, dates, figs, raisins, honey and sweetened ice cream and desserts 5.
This stage of the diet is already much more varied than the previous two weeks. It is incomprehensible, however, to introduce into the menu also unhealthy products like light fruit yoghurts, sweetened breakfast cereals or beer for products still banned, which are harmless to the body.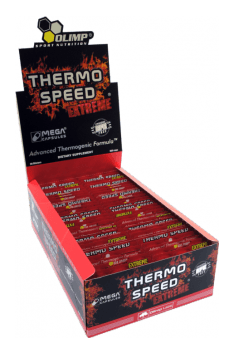 The next and the last stage of the style of feeding south beaches takes place after reaching the desired weight. The third phase according to the author should last until the end of his life. There are no prohibited products at this time. However, you should observe your body and at most eliminate yourself on your own, what you consider harmful or causing weight gain 2. Of course, foodstuffs with a glycemic index below 50 are recommended. Agatston recommends going back to phase two if weight is increased. The amazing fact is that the author himself allows his followers to exclude any selected products and to experiment with his health and metabolism on the principle of any transition from the last stage to the one that preceded it.
Effects possible to obtain
Supporters of the South Beach diet exchange numerous beneficial effects that they gained when they switched to this eating model. The most important of these is, of course, a large and quite fast loss of weight, especially during the first two weeks, where record-players lose even 10 kg. Generally, during the entire treatment, the weight loss usually varies from 15 to a maximum of 20 kg. Unfortunately, nobody underlines that his health will change for the better. Some also enjoy mixing the model of the south beaches with the 1000 kcal option to get even better and more spectacular effects related to the pursuit of perfect figure 2.
Unfortunately, both the traditional South Beach diet and its version maximally trimmed by the amount of energy supplied may have deplorable health effects related to dysregulation of the metabolic system, vitamin and mineral deficiencies, liver and kidney burden with too much protein, which may result in disease conditions at the result of malfunctioning of these organs.
Additional side effects are also emphasized by the patients themselves, especially in the first phase they complain of fatigue, irritability, general nervousness and weakness, probably due to the total discontinuation of all carbohydrate sources, which is a simple route to hypoglycaemia, especially dangerous for people suffering from diabetes for whom it may even end up in death
It should also be emphasized that the brain functions and draws energy only from glucose, so for the first two weeks it will not work properly. Unfortunately, a large proportion of people trying to use the diet of the south beaches and obtaining the dream figure in the third stage quickly returns to their former weight or is caught by the yo-yo effect.
Opinions of specialists and people using
On many websites and forums people who are satisfied with the rapid loss of excessive kilos share their experiences and praise the use of this model of nutrition. The only drawbacks that are noticed and underlined is the abandonment of bread, but what you do not do for the perfect look. What's more frightening is the fact that some nutritionists also consider this diet healthy and rational and promote its use with their name. Only individual sources emphasize that the South Beach diet is not safe for health. Despite the states of hypoglycaemia, weakness and nervousness, the consequences of deficiencies of vitamins, minerals, nutrients and the burden of two important organs, such as the kidneys and heart, can last for months or even years 2.
It is important to emphasize that there are healthy ways to get rid of excess weight and get a great figure not for a moment, and for years. It is worth to go to a proven dietitian who will help you learn the proper and healthy eating habits for the whole body.
Contraindications, or can South Beach diet reach everyone?
The main contraindications not to use the South Beach diet, which are currently exchanging sources, are kidney diseases, diabetes or frequent fluctuations in blood glucose level 1. Unfortunately, due to improper balance of this diet, it should not be recommended to anyone, let alone people young people and teenagers who often consult on internet forums and follow what is fashionable, fast and effective. The price of health, even until the end of life, is not adequate to obtain, often only for a moment, attractive and slim figure. Especially that you can take care of a satisfactory appearance and good health at the same time.
An example menu for one day from phase I, II and III
Below are some examples of menus for each stage of the South Beach diet. Of course, trying them on is not recommended.
First phase
And breakfast is a seafood salad and tea without theine.
II breakfast vegetable juice.
Lunch, boiled chicken breast, boiled cauliflower, a tablespoon of olive oil, still water.
Afternoon tea, cut vegetables, decaffeinated coffee.
Grilled zucchini and aubergine dinner with smoked salmon, still water.
Snack 3 tablespoons sunflower seeds, still water.
The second phase
And breakfast of boiled egg, tomato, red pepper, still water.
II breakfast natural light yogurt, small apple, tea without theine.
Lunch of half a cup of boiled wild rice, baked trout, sauerkraut salad, vegetable juice.
Afternoon tea 2 cubes of dark chocolate, still water.
Supper one slice of wholemeal bread with soft margarine, a slice of poultry ham without fat, with green peppers, tea without theine.
Vegetable juice snack.
Phase three
And breakfast cereal on milk 1%, still water.
II breakfast sandwich with lean cottage cheese, tomato, decaffeinated coffee.
Lunch of zucchini cream soup with wholegrain toasts, vegetable juice.
Afternoon tea light fruit yogurt.
Dinner salad with iceberg lettuce, light mozzarella, red, yellow and green peppers, tomatoes, pumpkin seeds with a tablespoon of olive oil.
A snack of 3 bitters of dark chocolate.
As can be seen from the above examples, especially in the first and second stage, there is no way that the menu composed in this way would provide all the necessary vitamins, minerals, nutrients and adequate energy supply.
Summary – does this model of nutrition have more disadvantages or advantages?
Looking objectively at the advantages and disadvantages of the model of nutrition created by Dr. Arthur Agatston, it is not difficult to conclude that despite good motives he composed a diet that can quickly destroy the body. The only plus that everyone probably knows is a fast loss of unwanted kilos in the first two weeks of use.
Unfortunately, the downsides resulting from South Beach nutrition are much more. Deficiencies of vitamins, minerals, hypoglycemic states, weakness, nervousness, excessive supply of protein and general poor balance of meals and a 24-hour menu leading to health loss are not and should not be acceptable side effects of the treatment.
To get a beautiful figure and at the same time stay healthy, it is enough to follow scientifically based eating habits and introduce a minimum of 30 minutes of moderate physical activity into your daily schedule. If you can not start changing your life yourself, remember that there are specialists who will be happy to help you. Good luck!