A balanced and varied diet is the foundation of health. This variety of diet consists of using food from each group of products. One of the most important groups is fish. They are a great source of high-quality protein, healthy fats, and some rare vitamins. The general nutritional recommendations indicate that we should consume two portions of fish during the week. Unfortunately, in our country (despite the access to the sea), too few fish are consumed, which is a pity, because they are extremely tasty. Among many species from this group, halibut deserves particular attention. His meat is extremely tasty and delicate, it also contains a very small amount of bones. It's called fish for demanding people – why? You will find the answer below.
Halibut – description of the species and occurrence
Halibut (Hippoglossus hippoglossus) is a predatory sea fish in our country, also known as a saddle. Halibut is the largest representative of fish from the flounder family, some halibut specimens are up to 3.5 m long and weigh over 200 kg. However, halibut from other fish differs not only in its size, because its shape differs significantly from the shape of the fish that we know. The halibut's body is asymmetrical, flat and ovally elongated, covered with tiny scales of black color, less likely to fall into a dark blue or olive shade. The bottom part of the halibut's body is light and quite delicate compared to the back.
The specific body structure, contrary to appearances, does not hinder hunting halibut. Convex eyes provide fish with a wide field of view. An additional advantage is a large mouth with sharp teeth. These two characteristics make Halibut a dangerous underwater predator.
Halibut is deep-water fish, it means that they live at very large depths. They are best found at a depth of 200-1600 meters, although also living and hunting individuals have been documented at a depth of 2,200 meters. These fish feel good in cold water areas. They live mainly in the northern areas of the Atlantic Ocean, coastal waters of Canada, Greenland, and Iceland. You can also find them in the waters of the North Sea and the White Sea.
An interesting fact is that a small population of halibut lives in the waters of our native Baltic Sea. The most desirable species on the market is the Atlantic halibut that achieves considerable size. However, you can often find halibut black and navy blue. Another type of fish is Pacific halibut, rarely imported into our country.
Halibut – nutritional values
Fish and their products play a very important role in human nutrition. They are not only a good source of healthy fats and vitamins soluble in them. Fish are also a great source of highly digestible protein. In 100 grams of halibut, we can find 20.1 grams of protein, for comparison in salmon 19.9 grams, and trout 18.0 grams. These values ​​do not differ much from each other, however halibut as a skinny fish differs from the above mentioned low energy value, 100 g of fish is around 90 kcal (two times less than in salmon). This feature makes halibut a fish recommended in particular to people who observe energy balance in their diet. In addition to high protein content and low calorie content, halibut contains a lot of potassium (435 mg / 100 g), phosphorus (236 mg / 100 g) and selenium (45.6 μg / 100 g). Halibut is also a source of vitamins B6, B12, A, E, PP, and D.
Halibut is a fish valued for its characteristic taste, its meat is white, fragile and extremely juicy. It is said to be one of the tastiest fish you can get on the market today. After all, fresh fish (not frozen before buying) is a real rarity, even in specialist fish stores. Fresh fish can be obtained on request. Here, however, there is another problem – the price. A kilogram of fresh halibut fillet currently costs about PLN 120. However, the case looks different when it comes to frozen fillets, prices start at PLN 40. Although the price is relatively high, it is worth to introduce halibut once in a while (below you will find some interesting recipes). An additional advantage of halibut fillets is a small number of bones.
 Halibut – health properties and contraindications
Like most marine fish, halibut is a good source of polyunsaturated fatty acids, 100 g of meat contains 0.29 g of FFA belonging to the omega-3 family. The presence of these compounds in the diet has a special health significance. The omega-3 fatty acids actively participate in the formation of the nervous system and its proper functioning from the time of fetal life. It has been proven that women who consume the right amount of omega-3 fatty acids give birth to children with a higher intelligence quotient than those who have deficits of this ingredient.
Omega-3 fatty acids also play an important role in the proper functioning of the eyes, as they are components of the retina of the eye. Long-term omega-3 deficiency in the diet may contribute to the development of eye dysfunctions (myopia, hyperopia, astigmatism, and others). The main omega-3 dietary source in the diet is marine fish.
Cross-sectional studies of the intake of these fish have proven that the smallest quantities are consumed by people over 60 years of age. It so happens that in this group also the most common eye defect called macular degeneration. This disease is one of the most common causes of blindness in adulthood. Therefore, it can be safely stated that an adequate supply of marine fish, including halibut, can contribute to reducing the incidence of sight defects in adulthood.
Fatty acids from the omega-3 family contained in halibut are also used as a remedy for degenerative diseases of the joints. Research has proven that a diet rich in omega-3 fatty acids reduces pain episodes in osteoarthritis. Omega-3 fatty acids contained in meat and oil from halibut have a strong anti-inflammatory effect.
The anti-inflammatory activity of fatty acids from the omega-3 family works well for cardiovascular diseases. Omega-3 reduces the risk of blood clots, maintains good blood vessels, reduces triglycerides and total cholesterol in the blood serum. In short, they have anti-material effects.
Although halibut is a very valuable and tasty fish, it is not recommended in the diet of pregnant women. It is caused by the possibility of accumulating significant amounts of heavy metals in the body of the sea fish. The most common here is mercury, which is easily stored in halibut tissues. Under the Regulation of the European Union Commission No. 1881/2006 of December 19, 2006, it is acceptable to consume the meat of fish in which the concentration of mercury is less than 0.050 mg/kg. As previously mentioned, it is a fish that reaches a large size and mature age, which promotes the storage of dangerous heavy metals. Pregnant women are therefore advised to exclude halibut from the diet for other equally tasty fish.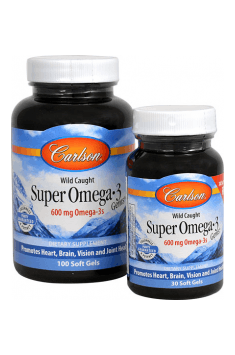 Spring piccata with halibut
The recipe is perfect for a light spring dinner, although it does equally well as a main course for a romantic dinner for two. It's light, tasty and very easy to prepare – try it yourself, and you'll find out.
Ingredients for 2 servings
– 300 g fillet of halibut,
– 3 spoons of lime juice,
– 200 ml of fish broth,
– 4 teaspoons of butter (82% fat content),
– 4 tablespoons of green pickled olives,
– 3 cloves of garlic,
– 1 bunch of chopped chives,
– 1 bunch of chopped dill,
– lemon salt and pepper spices.
A method of preparing
Prepare the fish with steam or bake for a short time in paperwork. Pour the finely chopped leek and pressed garlic through the press on a hot and greased frying pan. Add the fish broth, lime juice, butter, stew until the part of the broth evaporates – it is recommended to reduce it halfway before adding the previously baked fish. After adding the halibut fillets, add the finely chopped greens, salt, and pepper. The dish can be served with bread or brown rice depending on preferences.
Halibut on spinach with spicy lemon sauce
It is a dish that will not take more than 20 minutes to prepare, it is delicious light and thanks to its chili note very expressive.
Ingredients 2 servings
– 400 g fillet of halibut,
– 150 g of fresh spinach,
– 1 lemon,
– ½ garlic head,
– 6 teaspoons of butter (82% fat content),
– 1 or 2 small chili peppers (depending on preferences),
– 1 tablespoon of rapeseed oil,
– salt and pepper spices.
A method of preparing
We cut the chili pepper in half and get rid of the seeds, peel the garlic and cut into thin slices. Fry both vegetables in a well-heated pan on rapeseed oil – on low heat so that they do not burn (this can spoil our entire efforts). Put the washed spinach in the pan, add a pinch of salt and mix thoroughly. In the meantime, we prepare fish, seasoning it only with salt and pepper. Fry the fish delicately in butter, then reduce the heat and cook for a while undercover. After preparing the fish, we lecture it on previously prepared spinach. We sprinkle everything gently with lemon juice and decorate the dish with a grilled slice of lemon. The dish is ready to serve.
Halibut is a demanding fish – delicious, very valuable and healthy, and at the same time hard to reach and relatively expensive. However, it is worth to prepare it once in a while in your kitchen. Its taste will surely appeal to you. We encourage you to try our recipes. Remember that eating fish is a very important element of a healthy and varied diet.