The World Health Organization (WHO) has placed red meat on the top of the list of carcinogenic substances with cigarettes and asbestos. The keyword in this report, however, is the processed expression. Yes, processed meat and ready-made dishes are not good for our health. I guess no one deludes that hot dogs or burgers from chains have more advantages than disadvantages. Even the hams liked by Poles hit this list – and we thought that only American bacon is bad. However, if we buy meat from a trusted seller who acquires them from an organic farm – in which cows are grazed on the grass – and we can make homemade steaks, hams, patties or even burgers ourselves, we can enjoy the advantages of beef without fear. The whole report refers more to chemical additives and preservatives than to meat itself.
The advantages of beef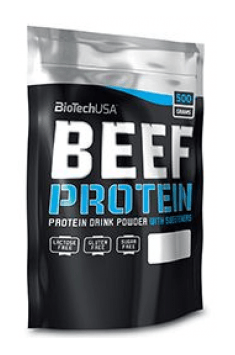 The value of beef is often assessed by color, consistency, smell and the amount of visible fat. Immediately after slaughter, the muscle tissue of bovine meat is unfit for consumption. It is hard, rubbery and above all ill-digested by the human body, and the nutritional value is low due to poor digestibility. Beef meat should mature before it can be eaten. This process takes place when the meat is stored at a temperature higher than the freezing temperature. The changes occurring at that time, both in the structure and in the properties, make the meat change its properties and is suitable for consumption as culinary meat. In 2012, the consumption of beef by one Pole amounted to approx. 2.1 kg per year, while in 2000, approx. 10.7 kg per year, as we can see it is a significant difference.
Beef meat is characterized by a high content of easily digestible protein for us. Its values ​​depend to a large extent on the amount of intramuscular connective tissue as well as race and age of the animal. The connective tissue of the animal consists mainly of collagen and less elastin. Beef meat has relatively low-fat content compared to other meat from slaughter animals. By eating 100 g of beef sirloin, we will provide 20.5 g of protein and 3.5 g of fat. It is worth mentioning that beef is a good source of vitamins A, E, cobalamin, thiamine, pyridoxine. It contains easily absorbable iron, so it is worth using them in the therapy of anemia. Beef meat is also a source of creatine. Creatine is designed to increase exercise capacity during training, so if we are very physically active, let's introduce it to your menu.
Beef is oily?
The amount of fat in beef depends to a large extent on its type. For example, beef popular in Poland, such as brisket, contains 15.7 grams of fat in 100g, for comparison 100 grams of beef sirloin will provide 3.5 grams of fat. So we see a significant difference. In beef, we find mainly saturated fats (44%) and monounsaturated fats (46%), in a smaller amount of polyunsaturated fatty acids.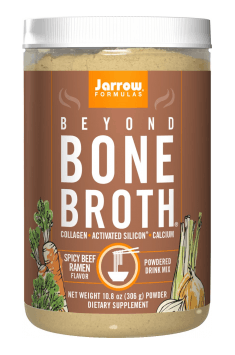 This ratio of fatty acids is not the most favorable for us, therefore it is recommended to use appropriate strategies that can improve this ratio. Such strategies involve changing the quality of fodder animals for slaughter. After the consumption of beef, we will also provide CLA, i.e. conjugated linoleic acid. It has a positive effect on human health and has an anti-carcinogenic effect. The amount of CLA in beef meat can also be increased by modifying the composition of animal feed.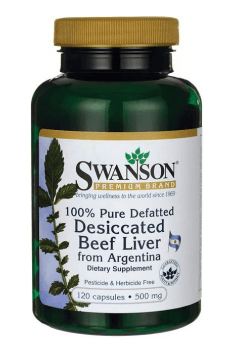 Beef liver – health itself
Beef liver, which is part of offal, we often treat as a slaughterhouse by-product. However, it can be a valuable resource that provides a lot of nutritional value. It contains large amounts of vitamins A and B12. Vitamin A is essential in visual processes, has antioxidant effects, promotes the ability to regenerate cells, protects the epithelium. The liver due to the high content of vitamin A is not recommended for consumption by pregnant women. The second main vitamin component of the liver, vitamin B12, is responsible for the normal state of the nervous system and erythropoiesis, i.e. the production of red blood cells. Its deficiency leads to anemia. It is worth to introduce it to your menu in case of problems with morphology.