The problem of insufficiently high testosterone levels is found not only among people exercising, but also most men of middle age. This extremely important male sex hormone determines not only sexual performance, but most of the processes taking place in our body. In this article, we will try to get a bit closer to the subject of phytohormones – plant compounds that can effectively improve its concentration.
What are phytohormones?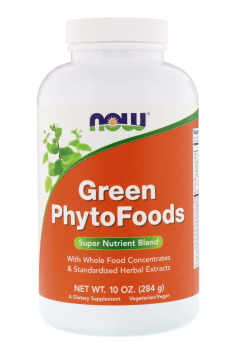 The concept of phytohormones in medicine and broadly understood health literature refers to substances that manage the development of plant tissues. The term is also used for compounds of plant origin that work in the human body like hormones. In the context of our system, we speak first and foremost about substances responsible for stimulating the anabolic processes of protein molecules, i.e. real development and impact on strength and muscle mass.
The following groups of compounds are distinguished in systematics, including phytohormones
– phenylpropanoids;
– flavonoids;
– fatty acids;
– lignans;
– steroids;
– stilbeny;
– triterpenoids.
How do phytohormones work?
Before we go on to determine the exact function of phytohormones, we have to say something about the effects of steroid hormones. It is with these compounds that phytohormones cooperate most often. Steroid hormone compounds penetrate the interior of the muscle cell membrane from the blood. There are characteristic receptors in the form of proteins whose function is to bind to hormones and convert them into the so-called transcription factor. This factor is responsible for the initiation of anabolic processes. This means that they affect our genes and stimulate them to produce various types of muscle proteins that determine the size of our muscles or strength.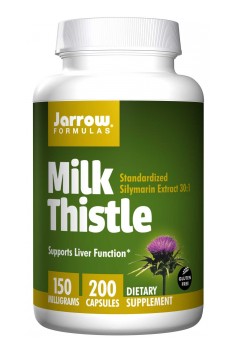 It turns out that in practice there is a mass of similarities between plant phytohormones introduced into the human body and its own hormonal compounds of steroid character. We are talking here about the spatial structure of these compounds or their physicochemical properties. Participation in a series of changes argues their supposed impact on the increase in the level of active anabolic steroids. In practice, we are talking about three main modes of action here.
The first of these involves real impact on the synthesis of steroid hormones. Steroidal anabolic hormones are created by uneconomic reactions (ie sugars and fatty acids) or more efficiently from cholesterol. Compounds referred to as phytosterols are substances that have molecular structure identical to cholesterol. It can therefore be assumed that anabolic steroids can also be produced in our system through the supply of phytohormones. Scientific research proves that herbal phytosterols clearly contribute to the increase in both male and female sex hormones, but the degree of cholesterol uptake remains unchanged. Produced compounds are further transformed by the natural intestinal flora to other forms that show greater activity than testosterone.
In addition, phytosterols are responsible for cholesterol transport pathways within the intestine, which significantly reduces its level in the blood.
This, as is well known, leads to a reduction in the risk of developing cardiovascular disease. It is also worth mentioning flavonoids in the context of the production of anabolic hormones. These compounds not only inhibit the enzyme called phosphodiesterase, which leads to the degradation of cAMP. Flavonoids clearly contribute to the increase of its content in cells, which contributes to the intensification of the lipolysis process (destruction of fat molecules) and the activation of numerous kinases that effectively enhance the synthesis of new muscle proteins. This in turn causes an increase in muscle mass as well as strength and endurance.
Phytohormones, thanks to the similar construction similarities to our hormonal compounds, often prevent the transformation of anabolic steroids into substances with a completely different activity.
This is mainly about the conversion of testosterone to DHT (dihydrotestosterone) and estradiol. These compounds largely have a negative effect on the hypothalamus and pituitary gland and lead to a reduction in the release of gonadotropins. Reducing their content leads to a decrease in testosterone levels. This perfectly illustrates the direct impact of phytohormones on the anabolic hormone levels of our body. What's more, the excess of altered forms of testosterone can cause a number of adverse changes to our health. Excessive amounts of DHT and estradiol can cause prostate damage, hypertrophy of the mammary gland and its excessive steatosis, retention of subcutaneous water within the thighs and buttocks, and increase the development of swellings in the joints.
With the total amount of testosterone produced in the testicles maximally 3% reaches our muscular system and leads to its development. The remaining amount is captured by SHBG, special globulins that deprive the basic male hormone of activity. A significant part of the phytohormones is associated with SHBG, taking the place for testosterone, which causes that more of it goes to muscle tissues. In addition, some phytohormones effectively inhibit the synthesis of this specific type of globulin, which takes place in the liver.
Occurrence
In practice, it turns out that there are a lot of plants that have been recommended for a long time in order to improve sexual functionality and to support physical vigor. Today, they are referred to as tonic preparations – increasing the endurance of the body in relation to the heavy physical effort and extreme environmental conditions. Below we present the species of plants that are not only the most popular in terms of recognition, but also the most common use.
Manchurian aralia
In its composition we find triterpenoids. Aralia is a relative of ginseng, occurs primarily in Siberia, where for many years has been known as the basic ingredient of local folk medicine.
Moots, or the popular Tribulus, are characterized by the presence of steroids and flavonoids. It is one of the most popular and best documented plants with anabolic and aphrodisiac (ie prosexual) activity, which is used in sport supplementation.
Garlic already in the days of ancient Egypt was recommended to fighters to improve physical fitness. Thanks to the rich content of flavonoids, steroids and sulfur compounds, garlic is recommended not only to improve immunity and increase testosterone levels, but also to intensify fat burning processes.
Pumpkin
A basic component of home-made first-aid kits for people living in the Balkans and modern herbal medicine. In its composition we can find polyunsaturated fatty acids, steroids and triterpenoids.
Chinese tea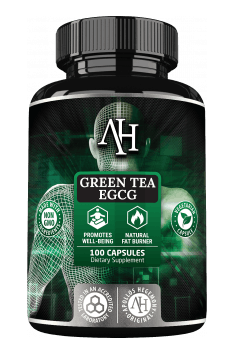 Chinese green tea variety is a rich source of flavonoids, steroids and triterpenoids. Due to the large amount of catechins and isoflavones, Chinese tea increases the level of protein anabolism (studies prove an improvement in the nitrogen balance by almost 10%) and purification processes and thermogenesis.
Indian incense
Kadzidłowiec is known to athletes mainly as an anti-inflammatory agent and strengthening the structure of the musculoskeletal system, i.e. fascias, joints, tendons or ligaments. This is possible due to the increased resistance to overloading. In addition, thanks to the presence of triterpenoids, it can be included in anti-catabolic preparations.
Sawmill palm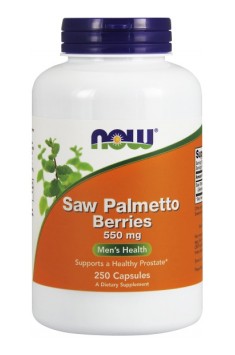 This plant is known primarily to the inhabitants of the Caribbean Sea. Flavonoids and steroids present in the palm determine strong aphrodisiac properties and clear toning effect. The basic ingredient in many measures to alleviate symptoms resulting from prostatic hyperplasia.
Stinging nettle
Nettle is known primarily for the removal of subcutaneous water and the intensity of diuresis. In addition, it normalizes prostate function and shows a stimulant character, which can be explained by the occurrence of lignans and steroids in its composition.
Hair hairy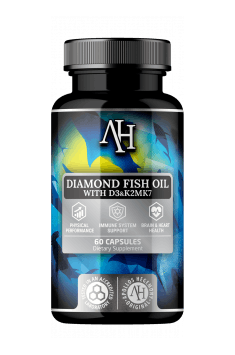 Soy is a wealth of proanabolic flavonoids, steroids, triterpenoids and polyunsaturated fatty acids. Due to the presence of isoflavones, it also has a strong pro-health effect. What's more, a rich amount of proteins is often used by manufacturers of dietary supplements for the preparation of protein preparations.