Pitaya known as dragon fruit appears more often on our plates as an ingredient of an exotic fruit salad, delicious low-calorie ice-cream or a spectacular cocktail. Where is the pitaya from? Why is it called the dragon fruit? What are its health properties and use in the kitchen?
The origin of the dragon fruit
Pitaya, also known as the dragon fruit and strawberry pear, comes from Latin America (Mexico and Colombia). Currently, it is also grown in many Asian countries. Commercial plantations can be found in Vietnam, Taiwan, Malaysia, and Israel. The fruit is still an important source of food for Indian tribes inhabiting northwestern Mexico.
Pitaya has been named the most beautiful fruit of the cactus. Pitaya has an oblong oval shape of red, pink or yellow. The skin is thick and inedible, ending with long, pointed appendages – hence the name of the dragon fruit. Inside there is an edible white flesh with a lot of very small edible seeds similar to those in kiwi. The fruit pulp constitutes about 60-80% of the whole fruit, which is about 10 centimeters long. Pitaya is sweet, refreshing, and its taste resembles gooseberry. The pita flowering season is in summer and early autumn – from June to October.
In Southeast Asia, both fruits and flowers are consumed. Flowering is influenced by temperature and light intensity. Pita fruits like a warm and humid climate, while they are very sensitive to chill. Dragon fruit ripens even after harvest, during storage, and becomes sweeter, like bananas.
Health properties of dragon fruit
Pitaya has many pro-health properties. It is a low-calorie fruit – it contains about 50 kcal per 100 g. The dragon fruit is rich in vitamins and minerals. Thanks to the content of vitamin C, it supports the body's resistance, wound healing, tissue regeneration and, moreover, it seals blood vessels. Vitamin A contained in the dragon fruit improves the eyesight, affects the condition of the skin, hair, and nails. Vitamins B1 and B2 support the proper functioning of the nervous system, metabolism of carbohydrates, improve immunity and have anti-inflammatory effects.
Pitaya contains oligosaccharides that have prebiotic properties and support the intestinal function. The small seeds contain fatty acids from the omega-3 and omega-6 families that support the body's immunity and prevent cardiovascular diseases.
In addition, it contains calcium and phosphorus, which strengthens teeth and nails, as well as iron affecting normal growth, development, and regeneration of tissues. In addition, it contains antioxidants – lycopene and betalain. Antioxidants are plant substances that protect the body's cells from aging, numerous diseases of the circulatory system and cancer.
The fruit contains dietary fiber important for the proper functioning of the digestive system. Prevents constipation, but eating too much pulp can cause laxative effects. Fiber gives a feeling of fullness, reduces appetite and reduces postprandial glycemia.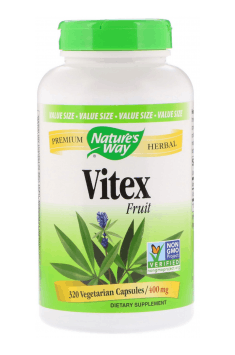 Dragon fruit thanks to the content of polyphenols, flavonoids, vitamin C, increases the insulin sensitivity of the cells manifested by a lower level of glucose and fasting insulin. In addition, it protects against fatty liver, reduce LDL cholesterol, triglycerides and reduces the size of adipocytes – fat cells. Consumption of pita in moderate amounts does not affect weight gain.
People who are allergic are more likely to be allergic to exotic fruits, so you should try a small amount at the beginning and see if there are any disturbing symptoms.
The use of dragon fruit
Dragon fruit is used primarily in the kitchen. It can be used to make fruit salads, ice cream, desserts, mousses, and cocktails. Pulp cubes are great decoration for many dishes. The earlier cooling of the fruit will make its taste more intense. The tastiest fruits are imported at the beginning of the year and in July and August.
There are several ways to eat pitai. The fruit can be cut along in half, and the pulp eats with a spoon, or peel the halves of the skin, and the center cut into cubes.
Recipe for yogurt with pitaya
Components
– 1 pitaya fruit (150 g)
– 1 glass of fresh or frozen strawberries (150 g)
– 1/2 mango (140 g)
– 1 pack of natural yogurt (200 g)
– almond spoon (15 g)
– lime juice.
Mix the mango into a smooth mousse, then mix the strawberries in a separate container. Mousse, strawberry and yogurt mousse alternately into a tall glass or jar. At the top, arrange the diced pitaya and cut into pieces almonds. Sprinkle the whole with lime juice. Dessert can be eaten immediately or after 30 minutes of cooling in the fridge.
Nutritional values
carbohydrates 61.3 g
16.1 g protein
fats 13.3 g
The energy value is 433 kcal.
Pitaya appears on store shelves not only in the form of unprocessed fruit but also juices and powdered extract. Pitai powder works well in making cocktails, smoothies and as an addition to yogurt, porridge, and cake. Some people use dried pitaya flowers in the kitchen to make tea.
Pitaya has also found application in cosmetics. More and more often you can find gels, scrubs, shampoos, masks, hand soaps and deodorants with pitai extract on drugstore shelves. The pitai scent notes are accompanied by the well-known brand of toilet waters.
Where and for how much can you buy dragon fruit?
Exotic fruits can be found in stores during the Christmas season, but in other months it is also possible to buy them. Larger supermarkets offer pitai fruits on separate stands with exotic food. You can find them next to passion fruit, persimmon, mango, rambutan and other exotic fruits.
Fresh pitaya is available in stores from 10 to 15 PLN per unit. Dried pitai extract in the amount of 100 g is about PLN 35. Recently, there were also dried pitas in stores – the cost for 60 g is about 7-8 PLN.
Popular in Asia, pitaya for Europeans still sounds very exotic. It is worth creating a beautiful-looking pitai dessert to get to know the unusual taste of this fruit and to appreciate its health-promoting properties.