SANPIN (green tea with jasmine) – properties. How to burn sanpin?
Sanpin is a blend of green tea and jasmine flowers, whose properties have been known to the inhabitants of Okinawa for years.However, only now is gaining huge popularity.Sanpin is a treasury of antioxidants – substances that can prevent the development of, among others,cancer.In addition, sanpin tea is a proven way to lose weight.Check what else the sanpin tea does.
__
Check also: Is green tea healthy for stomach and liver?

__
Sanpin (sanpin cha) is a blend of Chinese green tea and jasmine flowers, whose properties have been known to the inhabitants of Okinawa for years.On the Japanese island, an average of three bowls are drunk a day.Tea can be found in various forms and in many places, even in a drinks machine.In addition to the properties typical of green tea, it also has the advantages of jasmine tea.
Sanpin – anti-cancer properties
The conducted research indicates the antitumor activity of green tea polyphenols, which may be suggested by the fact that in people living in Asia, who often consume green tea, the incidence of cancer is much lower than in Western countries. Polyphenols contained in green tea are catechins, such as epigallocatechin gallate (EGCG), epicatechin (EC), epigallocatechin (EGC), epicatechin gallate (ECG).These are antioxidants that protect the cell from damage caused by free radicals that can lead to the development of cancer.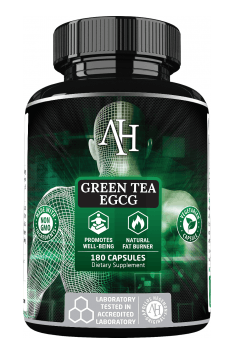 Sanpin tea has potential anti-cancer properties thanks to the main active ingredient – epigallocatechin gallate (EGCG).
It has been shown that catechins contained in green tea may reduce the risk ofprostate cancer and inhibit the development of an already existing cancer.In one study, patients with planned radical surgery for prostate cancer drank green tea, black tea or fizzy drink 5 times a day for 5 days.The bio-available tea polyphenols were found in the prostate tissue samples of patients who drank green or black tea.In addition, prostate cancer cells that were cultured with blood from patients after tea consumption grew and diverged more slowly than cells treated with blood taken from patients before consuming tea.1
__
Read also: For the love of seniors – the composition of the tea
__
Sanpin can prevent heart and vascular diseases
Polyphenols contained in green tea can prevent cardiovascular diseases.The multidirectional effect of green tea, confirmed by medical observations, indicates that it reduces the risk of coronary heart disease, prevents hypertension and atherosclerosis.Green tea lowers blood pressure mainly due to the EGCG content.This substance indirectly leads to dilation of blood vessels, which reduces blood pressure.In addition, EGCG inhibits platelet aggregation by preventing an increase in blood pressure caused by the narrowing of the lumen of the blood vessels.Green tea acts antiatherosclerotic by reducing the concentration of bad LDL cholesterol, platelet aggregation, as well as lowering blood pressure.Green tea can lower the risk of stroke by reducing hypertension, improving endothelial function and inhibiting the oxidation of lipoproteins.It also protects against the effects of myocardial infarction.
Sanpin can protect against Alzheimer's disease
The polyphenols contained in tea are associated with toxic components (hydrogen peroxide and beta-amyloid), which play an important role in the development of Alzheimer's disease .After absorbing by the body, polyphenols along with toxins break down, transforming into a harmless mixture of compounds.They proved itBritish researchers from the University of Newcastle, in collaboration with the Scottish institute, studied cereals from Dundee.3 The research aimed to determine whether the health properties of green tea observed after its fresh brewing work after it has been digested by the body.The result turned out positive.
__
Check: High Doses of Vitamins Fight Alzheimer's Disease
__
– The body absorbs green tea thanks to enzymes in the intestine.Chemicals produced in the digestive process are more effective in combating the stimulants of Alzheimer's development than green tea in an unrepaired form – indicates Dr. Ed Okello, one of the members of the research team.Two compounds play an important role in the development of Alzheimer's.The first is hydrogen peroxide – an inorganic compound from the peroxide group, the second – a protein known as beta-amyloid.Previous studies have shown that polyphenols bind to toxic components to protect brain cells.Once absorbed by the body, polyphenols decompose to produce a mix of compounds and they were the subject of research by scientists from Newcastle and Dundee.
Sanpin tea in the fight against obesity
Green tea reduces body mass and fat mass.In numerous epidemiological studies, it was observed that people consuming regular green tea for a long time had a lower body fat content compared to people not consuming green tea.Green tea has been shown to inhibit the absorption of fat and glucose by modulating the action of digestive enzymes.In addition, it prevents obesity, stimulating thermogenesis by stimulating the sympathetic nervous system.Although the exact mechanisms of green tea action require further research, current evidence for its beneficial effects should become the basis for the recognition of green tea as an effective therapeutic agent helpful both in the prevention and long-term treatment of obesity.
Sanpin has an anti-stress effect
Jasmine medicine, which is a component of sanpin tea, is used as a medicinal plant, mainly in the region of south-east Asia.It is believed that the smell of jasmine has an anti-stress and calming effect.This is confirmed by research published in Molecular Nutrition & Food Research, which showed that green jasmine tea has calming properties, soothes nerves, improves mood.