I invite you to read the information about different types of herbal spices and their use.
__
Here you can find supplements with herbs – CLICK
__
Basil

 
Use 
It is used primarily as an addition to tomatoes in any form – sauces, soups, purees, salads. It is also used for vegetable salads, with the addition of dairy products and seafood, legume soups, fish; poultry, pork, freshwater fish, omelettes, pizzas. 
Origin 
He comes from India. 
Qualities 
A spicy aroma and acidic refreshing taste ensured her great popularity. This plant contains active essential oils, vitamins A, C, B5 and elements calcium, potassium, iron, magnesium. It has a positive effect on digestive processes 
Botwinka

 
Use 
First of all, the soup (beetroot) is known. It is also a supplement of salads. 
Origin 
Eastern and Central Europe. Mediterranean area. 
Qualities 
Botwinka is a very healthy vegetable. It contains protein, fats, carbohydrates, fiber, potassium (most among vegetables) calcium, phosphorus, iron, vitamin A, vitamin B1, vitamin PP and vitamin C. 
Coriander

 
Use 
Fresh coriander leaves are a great addition to soups, sauces and Asian dishes. Ripe fruits are a spice used to preserve meat, peppers, cabbage. 
Origin 
Comes from the Mediterranean regions. 
Qualities 
It improves digestion, stimulates appetite, purifies blood, relieves spasms and strengthens digestion. 
Dill

 
Use 
Young shoots are used for soups, salads, egg dishes, cottage cheese, stewed mushrooms and fish. It combines well with roast meat of lamb, veal or poultry. It can be enriched with a baking sauce, sprinkled with cooked vegetables with butter and seafood. Chopped leaves increase the advantages of omelettes and salads. 
Origin 
Comes from the Mediterranean regions. 
Magi (lovage)

 
Use 
Applies to sauces (herbal, baking), soups (from legumes and vegetables), vegetables (beetroot, spinach, carrots), rice dishes, groats, poultry (boiled chicken), scrambled eggs, fried fish. Perfect for seasoning herb butter, salads, marinades, mutton. 
Origin 
It comes from the mountainous regions of southern Europe. 
Qualities 
It smells spicy, intensely. It is a medicinal and spice plant. Has choleretic activity, stimulates digestion. 
Marjoram

 
Use 
Used for seasoning soups (potato, pea), boiled vegetables (potatoes, beans), sauces, meat dishes, pates, chopped meat. The seeds are used to rub poultry, mutton before baking. It improves the taste of mushroom dishes. Marjoram herb is included in the carmine mixture for children along with camomile, mint, legume, lovage root, dill, medicinal hyssop and marjoram herb. 
Origin 
It comes from the south-eastern regions of the Mediterranean. 
Qualities 
It has a strong spicy flavor and aroma. It stimulates the appetite, improves digestion, has calming properties. It is used in the treatment of asthma, insomnia, migraine also when there are mimic cramps, airway cramps, and digestive pains. gastroenteritis. In pharmacies there is a marjoram ointment used for nasal rhinitis in children. 
Lemon balm

 
Use 
It is used for seasoning salads (from cucumbers), juices, vegetables and soups. Gives a specific flavor to fish and poultry dishes. Covering with fresh leaves of sea fish removes or soothes their specific smell. 
Origin 
It comes from the eastern Mediterranean regions. 
Qualities 
It has a strong, refreshing, slightly lemon aroma. Has a strengthening and calming effect, stimulates the appetite. It is often used against colds. 
Mint

 
Use 
Herbal teas are prepared from it, flavored with spirit. It is seasoned with casseroles, roast mutton, lamb and chicken. It is added to stewed cabbage, carrots, peas and leeks. A small amount of leaves can be added to vegetable soups, fruit soups, herb soups, salads (fruit, cucumbers), marinades for meats, fish dishes and cheese. 
Origin 
He comes from China and Japan. It is a spice and healing plant. 
Qualities 
Mint leaves have a diastolic effect and are effective in diseases of the stomach with neurotic background. It has a pleasant, refreshing fragrance. 
Oregano
Use 
For seasoning vegetables tomatoes, peppers, eggplants, zucchini, onions, legumes; cheese, fish and crabs. Meat stew is also stewed with pork, beef, veal and lamb, meatballs and stuffing from minced meat; sauces (tomato) salads and soups. Is the basic seasoning for pizza and spagetti. 
Origin 
He comes from the Mediterranean. 
Qualities 
It has a touch, a delicate aroma and a spicy, slightly bitter taste. It belongs to the main spices of Italian cuisine. It perfectly harmonizes with basil, thyme and pepper. 
Parsley

 
Use 
Eat the whole year. Apply to both sandwiches and salads, soups, sauces, meats, groats, rice, eggs, baked potatoes, meat stuffing for practically everything. 
Origin 
It comes from the Mediterranean areas. The roots and leaves contain vitamins A, C and E and an essential oil with a specific taste, aroma and healing properties. 
Qualities 
It is very impressive as a decorative element. It smells good and the taste speaks for itself. Causes that we are healthier, nicer (decoction brightens the complexion), helps to treat indigestion, anemia, lack of appetite, states of nervousness.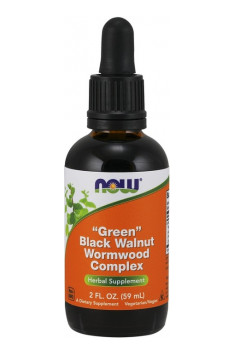 Rosemary

 
Use 
It is used for seasoning roasted meats, venison and fish. It is a great addition to sauces and dishes made of rice, vegetables and mushrooms. 
Origin 
Comes from the Mediterranean regions. 
Qualities 
It is characterized by a strong, spicy smell, slightly bitter taste. Rosemary leaves added to the bath have a refreshing effect. Decoction strengthens the stomach, nervous system, department, diastolic and cholagogue. 
Rucola (Rocket)

 
Use 
It is used as a component of salads, addition to beans and green lettuce. The dishes give a slightly spicy flavor. Chopped leaves are added to cottage cheese, eggs, sauces and cold snacks. The leaves can also be steamed and eaten like a vegetable. The younger the leaves, the milder the taste. 
Origin 
Rucola comes from Southern Europe and West Asia. 
Qualities 
The plant was already known in ancient Rome, where it consumed spicy leaves and seeds as a spice. Rucola was also used in the form of a cough syrup. Currently the most popular and willingly used in Central, Eastern Europe, Italy, Spain and the Middle East. In India, Rucoli seeds are made of special oil used, among others, for preserving vegetables. 
__
You can read also: Herbs to speed up metabolism