The end of winter and the beginning of spring, when most people feel sterilized after a typical winter diet low in vegetables and fruits, is the time in which we most want to supplement any deficiencies of vitamins and minerals. Therefore, for the sake of health, we are looking for a comprehensive vitamin and mineral preparation – a little to calm down the conscience, and a little for lack of knowledge, because the demand for most vitamins and minerals can be satisfied using conventional food. In this article I will present a few real vitamin and mineral bombs, which should be included in the diet – also as part of the prevention of deficiencies. 
__
Here you can find vitamins and minerals – CLICK
__
For many, hated as a childhood nightmare, it has such a great wealth of minerals and vitamins that it can no doubt be called a "bomb"
In 100g cooked or stewed chicken liver (for comparison, the recommended daily allowance for an adult male is shown in brackets) vitamin B2 – 2 mg (1.3 mg); Niacin 11 mg (16mg), vitamin B12- 16.8 mcg (2.4 mcg); folic acid – 162 mcg (400mcg), and quite quite a lot of vitamin A, B5, choline, B1 or even vitamin C. When it comes to minerals, iron and selenium are particularly important. Other elements, such as zinc, copper and magnesium, occur in much smaller quantities. In addition, the liver is a very good source of wholesome protein.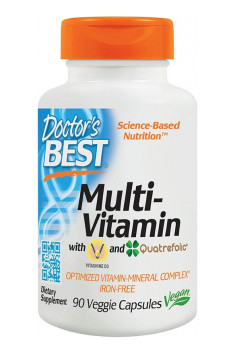 This fruit is not very popular, which is a pity, because it has a lot to offer
In addition to the richness of vitamins such as vitamin K, folic acid, vitamin B6, vitamin E, vitamin C, pantothenic acid and in smaller amounts of vitamin A, B1, B2; avocado contains other extremely valuable ingredients for health. The most valuable are carotenoids (eg lutein, zeaxanthin, β-carotene, α-carotene, neoxanthin), phytosterols, beta-sitosterol, campesterol, stigmasterol and flavonoids. These compounds have a very high antioxidant and anti-inflammatory potential. A separate issue is considerable amounts of fiber and minerals – including potassium, zinc, manganese, magnesium and copper. 
Although their time was observed against their consumption due to the fact that they are a source of cholesterol, modern research has confirmed that egg consumption may even promote the improvement of lipid profile. So let's look carefully at what the eggs have to offer. This is quite a lot, and in large doses, boiled eggs contain, among others, Vitamin B2 and B12, vitamin A and pantothenic acid, folates, vitamin E and choline, as well as selenium, zinc, iron and calcium. It is important to emphasize the particularly high content of carotenoids (lutein). 
The statistical Polish diet is poor in fish – it is often limited to eating a panga fillet, fried in breadcrumbs
Meanwhile, the purchase of fish does not have to involve a large financial effort – in addition to monkfish or halibut, there are more affordable, valuable fish species on the Polish market, such as herring, cod, pollock, etc. The benefits of regular fish consumption are invaluable. In 100g steamed salmon, we find the following valuable components of omega-3 fatty acids, vitamin D, niacin, vitamin B12, vitamin B1, as well as potassium and selenium.
__
You can read also: Vitamins, their bioavailability and changes during storage, baking and boiling