Man, living in nature, has always benefited from its benefits. Primitive people, who were mainly struggling to collect, not only satisfied their hunger but also learned the world of plants in terms of their properties. It is well known that the development of medicine is based on the trial and error method. The man observed animals and their behavior towards plants and tested their actions on their skin, gained knowledge about their pro-health and poisonous properties. As we accumulated our experiences, our knowledge about the properties of flora was born. This knowledge has served people for centuries and has not lost its relevance until today, it is still used in medicine.
History of herbal medicine
The oldest information on medicinal applications of herbs dates back to ancient Egypt, where the first crops of medicinal plants were created, including flax, Ricinus. From India comes knowledge about the use of ginger, cinnamon or ginseng. In turn, the Greeks have discovered narcotic properties including bielunia, henbane or poppy, while in Rome the famous Galen systematized knowledge about medicines and herbs. Arabs, who dealt with not only the cultivation and distribution of medicinal plants but also their processing and obtaining medicines based on them by distillation, evaporation, and filtration of essential oils, contributed to the development of herbal medicine. It is impossible not to mention the role of the Church in the development of herbal medicine. It was at the monasteries that the gardens where the plants and herbs were grown were later supplied to the local population, for example in the form of dried tea or medicinal tinctures. A perfect example is the Order of Bonifratri, which still cultivates this tradition.
Herbal medicine today (herbs and synthetic medicines)
Herbalism, otherwise called phototherapy, is one of the branches of alternative medicine. This is a field of knowledge dealing with the use of plant preparations in the fight against many disease entities. Phytotherapy is a collection of knowledge about the healing properties of active substances contained in plants, their impact on living organisms and interactions between synthetic drugs and plant products.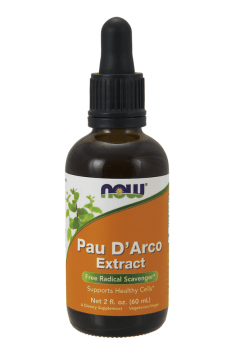 The beginnings of the nineteenth century are characterized by the rapid development of analytical chemistry, which brought to medicine indisputably necessary products, which are synthetic drugs. Unfortunately, the growth of their popularity has largely contributed to the inhibition of the further development of herbal medicine. Synthetic drugs undoubtedly worked faster, more efficiently and despite many side effects were considered better than plant medicines.
Today we can observe an attempt to return to nature in many areas of life, including in medicine. According to the World Health Organization (WHO), currently, around 80% of the world's population uses medicinal herbal products as part of healthcare. Herbal medicine is popular not only in less industrialized countries but also in more developed countries, not only economically but also scientifically. Consumers who choose plant preparations are motivated by motives such as the desire to stay healthy or improve their health, cure the disease, alleviate the unwanted symptoms of conventional medicine and the high price of synthetic medicines.
Thanks to the dynamic development of phytochemistry and pharmacology, the healing effects of many plants have been confirmed. What's more, many new, unknown applications of plants have been discovered that are widely available, eg ginger rhizome used as a spice and digestive drug in recent years has found a new destination as an anti-emetic, anti-inflammatory, a hypoglycemic and cholesterol-lowering drug.
The use of herbs in the treatment of diseases of the digestive system
In Poland, nearly 230 species of plants are considered to be medicinal. The criterion that determines that they are considered as such is the presence of active substances that undoubtedly have an impact on human physiology. These include
– sluice and rubber,
– glycosides,
– alkaloids,
– tannins,
– essential oils,
– flavonoids,
– bitterness,
– phenols,
– coumarin,
– organic acids,
– saponin.
Also, herbs provide many vitamins and microelements such as potassium, zinc, sulfur, iron, calcium, magnesium, copper, silicon and many more.
Although herbs are used to treat diseases of many human organs or systems, this article will focus on their impact on the digestive tract. Although there are hundreds of medicinal herbs with medicinal properties, we will briefly discuss a few selected – generally available and commonly known plants. It is worth noting that most of them are used not only in medical practice but also in the kitchen as spices every day.
Common basil
Its composition contains essential oils – eugenol and 1.8 cineol, thanks to which basil has an activity that inhibits intestinal contractions.
Common savory
It is used not only in the kitchen but also in the treatment or alleviation of indigestion, cramps, nausea or other gastrointestinal complaints. It exhibits anti-diarrheal action.
Cinnamon, lavender, lemon balm
Recommended for severe indigestion, cramps and bloating – thanks to the ability to suppress gastrointestinal motility. Also, lemon balm and lavender have quite a strong sedative effect.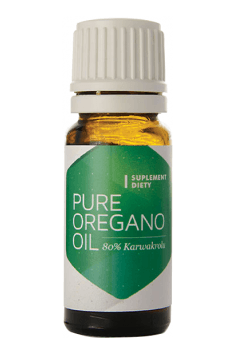 Common yarrow
A well-known and appreciated plant in the treatment of digestive system diseases. Thanks to the spasmolytic action of the essential oil against the smooth muscle of the digestive tract, yarrow herb is often included in many herbal mixtures and preparations traditionally used in alleviating digestive disorders.
Cardamom and black cumin
These herbs are mainly antispasmodic.
St. John's wort
Thanks to the content of many active ingredients (eg tannins, choline, flavonoids, pectins, phytosterols) St. John's wort has been used, among others in inflammation and systolic biliary tract, initial symptoms of cholelithiasis, weakness of liver function, treatment of inflammation and digestive tract disorders.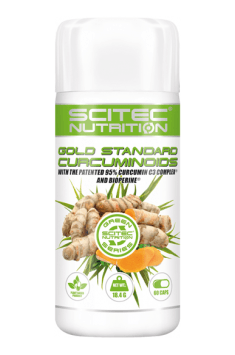 Caraway
Caraway fruit contains, among other essential oils, organic acids, waxes, tannins, resins. The herb affects the smooth muscles of the intestines and bile ducts regulating the inflow of bile and pancreatic juice into the duodenum. It also increases the secretion of gastric juice, improves digestion. Cumin is also known for its carminative properties.
Coriander
It increases the secretion of gastric juices, removes contractions of smooth muscle and gastrointestinal tract, improves intestinal peristalsis and inhibits excessive bacterial growth in them, effectively eliminates the feeling of satiety, which significantly improves appetite, also has a calming and strengthening effect.
Fennel
It is mainly known for its digestive, carminative and diastolic properties.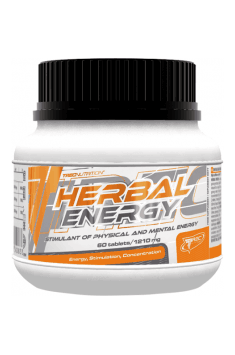 Peppermint
Peppermint was well known in antiquity. It was grown widely in Greece and Arab countries. A plant-rich in essential oils, including menthol. Also, it contains flavonoids, bitterness, tannins, organic acids, pectins, provitamins A and C and mineral salts (including potassium, calcium, magnesium, phosphorus, iron, manganese, copper and molybdenum). The herb stimulates secretory functions of the stomach and liver, and increases the amount of gastric juice and bile, facilitates digestion and assimilation of food. It soothes the unpleasant feeling of bouncing over a hearty meal.
Stinging nettle
It contains m.in. formic acid, mineral salts, carotenes, vitamins C and K and very much chlorophyll. Nettle accelerates the digestion of hard to digest foods, works cholagogue and reduces the level of sugar in the blood. It is widely used in blood cleansing, including from cholesterol.
Plantain psyllid
It has a laxative effect. Used to treat constipation. The seeds soften the consistency of the intestinal mass and increase its volume. It intensifies pressure on the intestinal walls, which improves their peristalsis and facilitates and speeds up defecation.
Dandelion
In herbal medicine, not only plant inflorescences, but also its roots and leaves are used. The nuns are rich in bitterness, phytosterols, polysaccharides, resins, organic acids, tannins, provitamin A, vitamin C, vitamin E, and mineral salts. Nuns are characterized by a health effect on the digestive system, primarily the liver, bile, and duodenum. It has a strong sialagogic and choleretic action. Reduces fat intake, promotes cholesterol reduction and reduces constipation and bloating.
Common chamomile
The plant contains a lot of sulfur, potassium salts, calcium, sugars, wax, polyvalent iron, strong essential oils. Chamomile was already used in the stomach and intestines in antiquity. It regulates the work of all organs of the digestive system. It has a diastolic effect, thanks to which it is used to combat flatulence, excessive gas donation, and general dyspepsia, gastrointestinal catarrh, urinary tract infections.
White mulberry
A plant is well known to people on a reducing diet. The compounds contained in it reduce the absorption of carbohydrates, thus reducing the deposition of fat. Also, white mulberry promotes the lowering of cholesterol in the blood and is an anti-inflammatory agent. A clear effect of using white mulberry is reduced appetite, especially for sweets.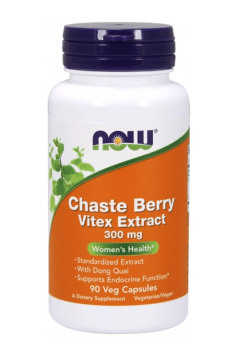 Ordinary flax
The main task of flax is to protect the gastrointestinal tract from the harmful effects of harmful substances. It is effective in the treatment of constipation. Flax seeds swell in the intestine, irritate its walls and cause mild laxative reactions. Numerous studies have shown that flax helps in the treatment of stomach ulcers, duodenum, and intestinal ailments. It also helps to lower cholesterol.
Adverse reactions and interactions
Unfortunately, we can not uncritically approach the topic of herbal medicine. The use of plants in medicine brings with it a lot of positives, but we can not forget about the negative sides. Not all disease states can be treated with herbs. Just like synthetic medicines, herbs have their bad and good sides, which is why you need to keep common sense and keep in mind that they can cause mild side effects such as headaches, allergic reactions, but also show toxic effects, often leading to organ damage and death.
Herbal treatments should be carried out under medical supervision, as the active substances contained in plants may have antagonistic or synergistic effects with synthetic drugs.
A perfect example is St. John's wort and its interaction with anticoagulants. Ingredients from St. John's Wort increase the activity of liver enzymes that purify the body of medicines. Higher enzyme activity translates into lower concentrations of anticoagulants, which results in a reduced effect of drugs. Also, do not forget about the poisoning properties of some herbs. Even in ancient Greece, plants were known whose extracts were used as poisons. A well-known example of their use was the death sentence issued on Socrates, forced to drink poisonous hemlock, which deprived the famous philosopher of life.
Due to the dangerous properties of some plants, their use requires not only professional knowledge but also caution and experience. There are many contraindications to the use of herbs. It should be remembered that between the therapeutic dose and the toxic dose is often a thin line.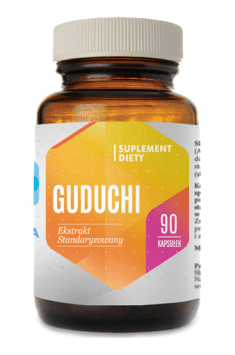 It is worth remembering the famous words of the German physician Paracelsus, who stated that everything is poison and nothing is poison. Only the dose makes the substance is not a poison.