Raspberries belong to fruits that are distinguished not only by their unusual aroma and exceptionally pleasant taste, but also by having a high pro-health value. Unfortunately, in the fresh form, they are only available for a relatively short period of the year, hence it is worth using this time well and filling them with food. Why? Here are the five most important reasons. 
__
Here you can find vitamins and minerals – CLICK 
__
Even people who use extremely low-carb diets can safely afford a portion of raspberries, 100g of these fruits provide, indeed, about 10 – 12g of total carbohydrates, but more than half of this dose is dietary fiber. Sugars such as glucose and fructose are just from 4 to 5g, which is almost three times less than in apples and even five times less than in bananas. Of course, the low content of digestible carbohydrates also translates into low calorific value of these fruits. 
Raspberries are a good source of vitamin C with antioxidant properties that protects our body against the negative effects of free radicals.
In 100g of these fruits is about 25-30mg of vitamin C. In addition, raspberries are also a decent source of vitamin K involved in blood coagulation processes and folic acid necessary for the proper functioning of the nervous system and involved in the formation of blood cells. 
In the composition of fat-burning preparations, you can often find a component hidden under the name raspberry ketone. This is called raspberry ketone, which – as the preliminary research shows – affects the activity of catecholamines such as norepinephrine and intensify the fat burning process. Some sources suggest that raspberry ketone may favorably affect parameters such as insulin sensitivity, which is also a highly desirable phenomenon. I do not think I need to add that fresh raspberries are the natural source of this compound.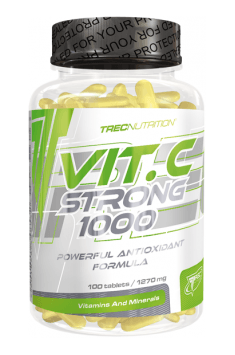 Phenolic compounds and anthocyanins present in raspberries can suppress the activity of inflammatory mediators and reduce the intensity of the inflamation process (chronic inflammation). Considering that our modern diet is characterized by a high proportion of pro – inflammatory compounds and bearing in mind the fact that many dangerous diseases have inflammatory background (including obesity, atherosclerosis) the raspberry properties described above become extremely valuable
__
You can read also: What are raspberry ketones and how do they work?